Instagram Skit Maker, Nons Miraj Opens Up On Having Threesome With Dino Melaye, Reveals What Really Happened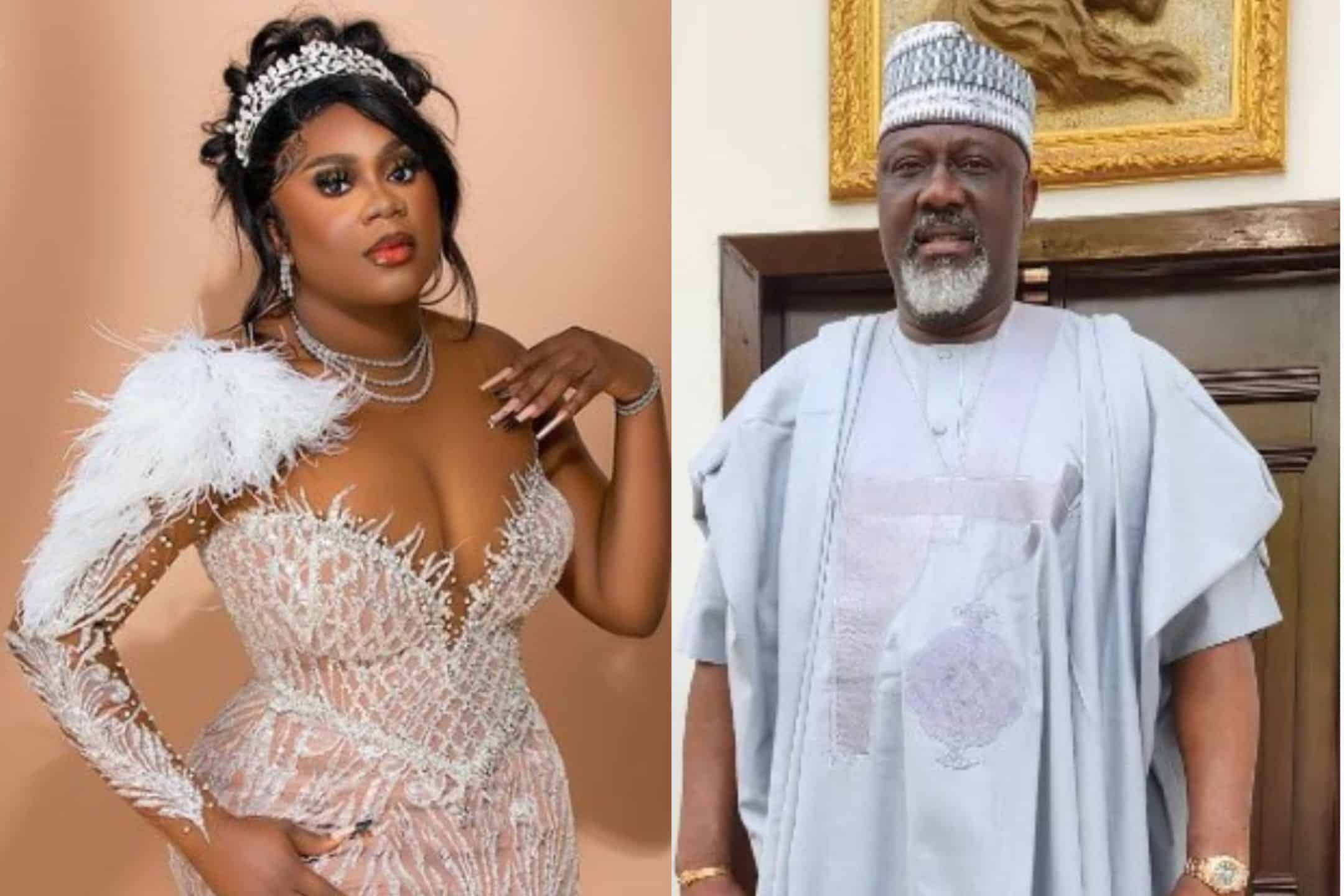 Instagram skitmaker, Chinonse Ukah, otherwise known as Nons Miraj, has denied claims that she had a sexual affair with the People Democratic Party (PDP) presidential campaign spokesman, Dino Melaye.
Recall, Media personality, Nedu on his podcast titled "The honest Bunch" alleged that he met two influencers having a threesome with someone that he knew at the Transcorp Hilton hotel in Abuja.
Following Nedu's claim, an Instagram blog shared a photo collage of Melaye alongside Nons Miraj and her colleague, Amarachi Amusi aka Ashmushy, stirring mixed reactions on social media.
However, speaking about the rumour in a recent interview with Chude Jideonwo, Nons Miraj said she was going about her business when the rumour about her alleged relationship with the PDP chieftain hit social media.
"I was looking for how to edit my skit, i was hustling. Then someone just called me, 'this blog don carry you oh!' I went to check it, then i saw myself with Dino in the middle,  and i saw a 'threesome'. Next thing my friends call came in, asking what happened.
"I was shaking because i didn't know how to explain to my mother that this is not true. How do you explain to people that you did not do it because they were not there with you?
"If you google our name now, you will see a poster of i, Ashmusy and the man in the middle. It was annoying."
She added that to prove her innocence, she contacted the blog that started the rumor to provide proof of their allegation.
"Because  i known i am so innocent, i went to their Instagram DM and told them 'God will punish you for this thing, you will die.' Later on, i summoned courage, saying to myself,  'Nonso, you didn't do this thing.'
"I don't know the blogger, but whoever is behind it, bring proof. You cannot accuse me just to give your blog a little pop. Maybe the blog was already dying, and they want something that would make it trend again good or bad publicity, its all publicity.
"Me? I have never seen him. I know my friend said she saw him and recorded him. If i see him, l'll go and hold his leg. I have never met this man before, that is the honest truth."
Melaye had earlier denied knowing the skit makers. He also threatened a lawsuit against the blogger.
"I will sue you this time. Will locate you. I don't know any of these ladies. Agent of APC," he had written.