Election Postponement: Keep To Your Timetable – Political Parties Tell INEC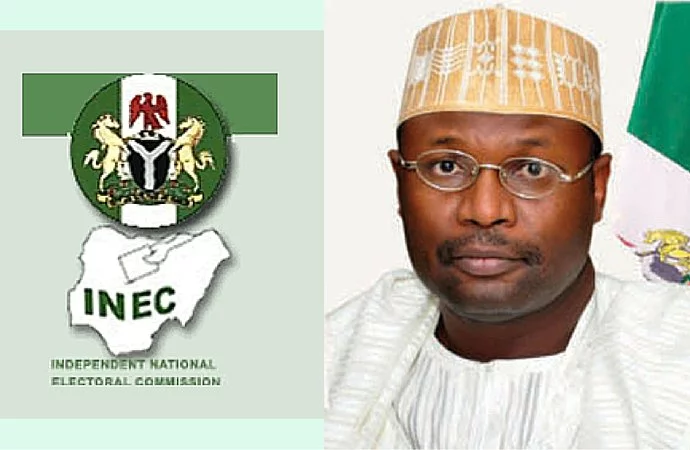 Political parties contesting in the forthcoming general election have told the Independent National Electoral Commission (INEC) to keep to its timetable as scheduled for the polls which are in a few days.
According to them, they are aware of the threat posed by the challenges of the new naira policy and the cash crunch on the mobilisation of workers and logistics, but they are not in support of a shift in the election timetable.
Naija News reports that some of these political parties told The Punch that a shift in the INEC's timetable won't be logical.
The reactions as to if or not INEC should shift the election came up again on Wednesday when the INEC Resident Electoral Commissioner (REC) in charge of the Federal Capital Territory (FCT), Yahaya Bello raised concern that the naira crisis might pose a challenge to the elections.
Bello was reported to have raised new fears when he spoke during the North-Central Stakeholders Round-table meeting on the 2023 general election organised by the Centre for Transparency Advocate.
However, political parties have rejected his position saying the INEC timetable must go as scheduled.
It was gathered that in its reaction, the Peoples Democratic Party (PDP) said the cash shortage was likely to affect planning for the polls but ruled out its potential to cause a postponement of the exercise.
The PDP's Deputy National Publicity Secretary, Ibrahim Abdullahi submitted that "This has the tendency to affect planning and logistics, but postponement would not be logical for INEC because it is a critical government institution that has inexhaustible avenues for mobilising cash resources for an election."
However, the Spokesperson of the Labour Party Presidential Campaign Council, Yunusa Tanko opined that INEC can pay ad-hoc workers for logistics and mobilisation through bank transfers, which can always be traced for accountability.
Tanko said "I don't think it should be a problem. It should be done in such a way that people can access the transfer. That, for me, is the most important thing. If it is a transfer you are doing, let it be traceable. I don't think the new naira policy should stop the election; rather, it should make the election more credible. Of course, we know the liquid cash cannot be accounted for."
Similarly, the National Chairman of the All Progressives Grand Alliance (APGA), Victor Oye, said the party is confident in INEC and it believes as a government agency, it would settle and sort itself out.
"We don't foresee that (the election postponement) happening. The elections will hold as scheduled. We are very confident of this. INEC is a government statutory commission. So, they can take care of themselves," he said.
On the part of the All Progressives Congress (APC), it believes it would be too hasty for anyone to call for a shift in the calendar for the election.
The APC's Director of Media, Bala Ibrahim also remarked that "The party has done everything possible and will do everything possible to meet INEC's election requirements. The party would have loved a situation where everyone would be free and have access to their money. But be that as it may, we would not subscribe to an extension with a few days to the general elections. For me, there is no reason to call for an extension."
Naija News as well understands that the Chief Spokesman of the New Nigerian Peoples Party (NNPP), Ladipo Johnson said "If the INEC feels that things cannot be done with cash, God knows what would happen. I think this call for restraint and understanding for those who are running things to seek alternatives to cash for their staff or ad hoc workers, if possible. It is something they should look at on a day-to-day basis. At the moment, I don't think the poll should be shifted. But we hope things don't degenerate to that level."
Also, the National Chairman of the Social Democratic Party (SDP), Shehu Gabam submitted that "It is the executive arm that has abdicated its own role to complement the role of INEC. INEC had a conversation with the CBN governor, Godwin Emefiele, about cash because there are areas that are unbankable. INEC must be given cash to operate. If you deny it access to the cash, even after crediting its account, how will it get access to the account and operate in areas that need cash for the election to be conducted?"