North Has Four Years Deficit For Presidency – Ango Abdullahi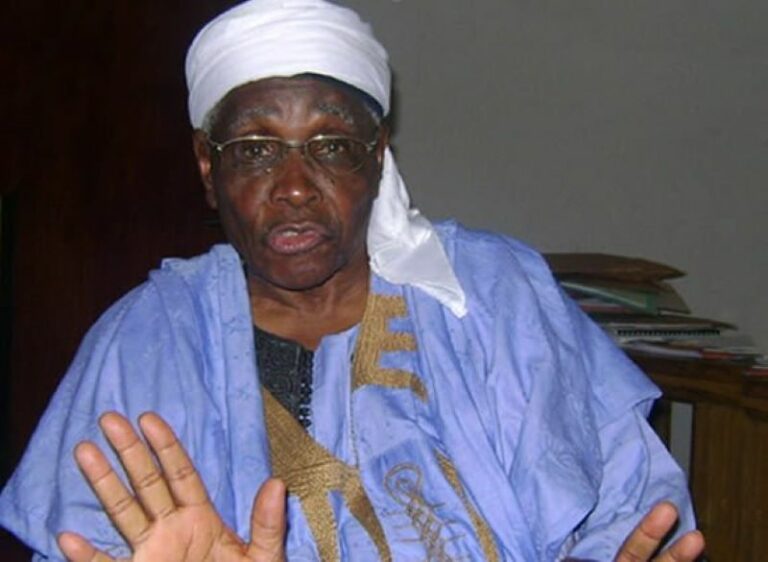 The Convener of the Northern Elders Forum (NEF), Ango Abdullahi, on Wednesday, said the north has a deficit of four years to rule the country.
Abdullahi states this amidst the claims that power should be zoned to the South-East in the 2023 presidential election.
The NEF convener noted that the South has ruled Nigeria for 14 years, adding that the North has only ruled for 10 years.
He, however, stated that everyone has the right to contest in the presidential election and if they win, it should be based on thumbprints.
Abdullahi stated this at the ongoing General Assembly and 10th Anniversary Celebration of the Northern Elders Forum, held at the Shehu Musa Yar'Adua Centre in Abuja on Wednesday.
He said, "The constitution is very clear that I can stand the election twenty times, and I can lose twenty times. But nothing should stop me from contesting elections if I want. Then when you look at it in terms of well, 'do me I do you', rub my back and I rub yours, the North has rubbed more backs than its back has been rubbed. Even if you are talking about the years in power from 1999 till date, Obasanjo did eight years; Jonathan six, that is 14; Umaru two, and now Buhari eight years. So, I am being owed even in the number of years, four years.
"The issue should not have been we are not qualified to contest, we have no right to contest. Certainly, this is the reason we are saying now that the issue in the Nigerian political environment, must be based on democratic tenets only. There should be no issue with reserving anything for anybody. If you win an election, you win on the basis of this thumbprint. If you win, we will accept.
"But for us to begin to see threats that if this happens, and we do not like it, we'll do something negative, we are warning that the election will be contested hopefully free and fair, and credible. And anybody who wins the election must be accepted as the winner of the election, without sentiments. And if there is any attempt to subvert it, then we'll be ready to also counter."
Also in attendance at the event were the Governor of Kaduna State, Nasir El-Rufai, the Vice-Presidential Candidate of the Labour Party, Datti Baba-Ahmed, and a representative of the Vice-Presidential Candidate of the All-Progressives Congress, Senator Kashim Shettima.