Naira Redesign Policy Has Terribly Affected APC's Rating – Akeredolu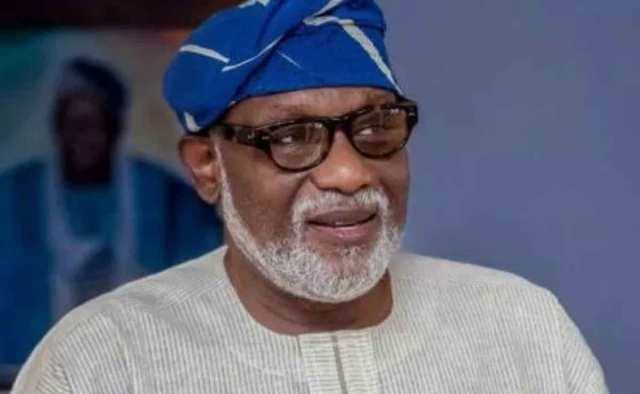 Governor Rotimi Akeredolu of Ondo State has said the naira redesign policy of the Central Bank of Nigeria (CBN) has terribly affected the rating of the All Progressives Congress (APC).
Akeredolu stated that the problems created by the new naira scarcity and lingering fuel shortage have affected the ratings of the ruling party, weeks before the general elections.
Governor Akeredolu asserted that the policy is ill-timed, and an attempt by the CBN Governor, Godwin Emefiele, to sabotage the chances of the ruling APC in the forthcoming polls.
He stated this on Tuesday evening while receiving members of the Youth Directorate of the All Progressive Congress (APC) Presidential Campaign Council (PCC) led by Seyi Tinubu.
Akeredolu, however, asked President Muhammadu Buhari to direct Emefiele to reverse the naira-redesigned policy, stressing that the CBN governor should be sacked.
The governor, who said the CBN should allow both the new and old notes to co-exist, noted that despite an existing court injunction, the old notes seem to have ceased to be legal tender in the country.
He said: "We have a problem we are facing in this country today. Our rating as a party is not that favorable. Let's not deceive ourselves. Must it be now that we will have this financial policy?
"How? Fuel and everything? Things are not easy. This policy is not right at this time. It should be reversed. Reserve it and tell CBN that we are reversing it. Let old and new notes co-exist.
"Okada, taxis, banks are not taking old notes again. There is an injunction and everyone is behaving like there is no injunction.
"We have said that this man (CBN Governor) should be removed when he contested to be President. The man is not fit for that position. A man who attempted to be President will frustrate us at this time."