Naira Crisis: Nigeria's Inflation Hits A New 17-Year Record High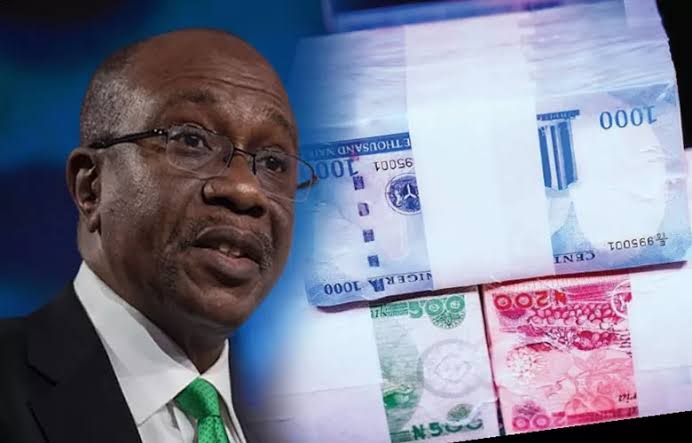 Nigeria's inflation in January 2023 has hit a new 17-year record high of 21.82% amidst the naira crisis caused by the Central Bank of Nigeria's (CBN) redesign policy.
Naija News understands that the new inflation rate of 21.82% is the highest to be recorded since September 2005, making it a new 17-year record hit.
The National Bureau of Statistics (NBS), in its Consumer Price Index for January 2023, revealed that the country's inflation increased by 0.48% points from the 21.34% that was recorded in December 2022.
The Bureau said "In January 2023, the headline inflation rate rose to 21.82% compared to December 2022 headline inflation rate which was 21.34%.
"Looking at the trend, the January 2023 inflation rate showed an increase of 0.47% points when compared to December 2022 inflation rate. However, on a year-on-year basis, the headline inflation rate was 6.22 % points higher compared to the rate recorded in January 2022, which was 15.60 %.
"This shows that the headline inflation rate (year-on-year basis) increased in the month of January 2023 when compared to the same month in the preceding year (i.e., January 2022)."
This new 17-year high record comes in the midst of the cash crunch characterised by the shortage in the new naira and the crisis rocking the deadline of the old N200, N500, and N1000 bank notes.
The NBS report shows that there have been increases in the prices of bread and cereal, actual and imputed rent, potatoes, yam and tuber, vegetables, and meat among others.
Hitherto December 2022 when the rates softened, the country's inflation rate rose consistently for 11 months.
Naija News recalls that the CBN Governor, Godwin Emefiele has said countless times that the redesigned policy of the naira notes was part of the moves to fight the consistently high rates of inflation in the country.
The CBN boss explained that "The policy is typically expected to cause deflation in the market as less cash holding reduces currency outside banks and retards money circulation.
"The accompanying decline in money supply will thus slow pace of inflation.
"As you can see, we have started to witness inflation trending downwards, following general price stability in almost all genres of markets including for goods and financial products.
"For instance, analysis shows that effective implementation of the policy could by itself scrape four percentage points off the current level of inflation as it steadily slows the inflation rate to about 18.0% by mid-2023.
"This is quite achievable, as data from our market sources indicate that the prices of grains and key staples, around Suleja and Lambata markets for instance, have generally been on the downward trend since the beginning of the policy.
"The price for soya beans has dropped from N30,000 to N22,000. Maize from N18,000 to N16,000. The price of a bull fell from N400,000 to N330,000 and ram from N75,000 to N50,000."