El-Rufai: Perish Any Thought Of Interim Government – Afenifere Sends Out Warning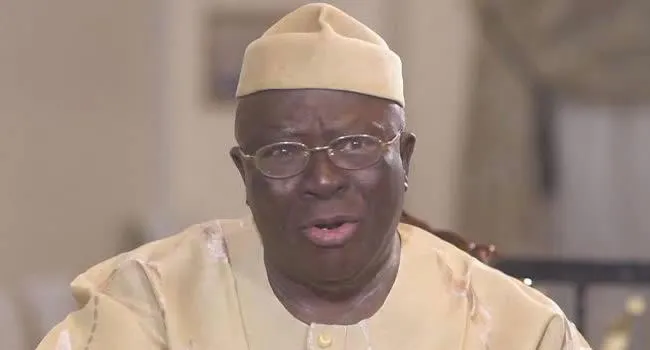 The pan-Yoruba socio-political Organisation, Afenifere, has warned strongly against any temptation to impose an Interim National Government (ING) on Nigerians.
Recall that Governor Nasir El-Rufai of Kaduna State had during an interview on Channels Television alleged that some elements in the presidency are using the lingering fuel and naira scarcity to frustrate the conduct of the elections because their preferred candidate is not in the race.
He also claimed that some elements within the Presidency were scheming to have the President foist an Interim Government on Nigerians.
Reacting in a statement by its National Publicity Secretary, Jare Ajayi, Afenifere said: "We are making this call because of the sacrifices we, along with many other Nigerians dead and alive, have made to ensure that we have a civil rule. We are happy that we have had about 24 years of civil rule and six transitions between one civilian administration to another since 1999.
"There is no doubt that we can have better administrations and that we are desirous of having a change. But that change must be through democratic means as enshrined in our constitution. It is in this respect anything that could prompt the change of government through any other means is unacceptable."
The group noted that while it is not always in agreement with the position of Governor Rufai on some national issues, on this particular one, "we are in agreement with the governor and all those who insist that elections must hold on February 25 and March 11, 2023, as scheduled.
"Apart from some elements acting or advocating for a regime change that is not recognized by the Constitution, some steps taken recently by the federal government and some of its agencies seem to indicate a desire to create an atmosphere that may make an institution of government in a manner that is alien to the constitution inevitable. Three of these steps are (i) creating artificial scarcity of fuel (ii) making it difficult for people to have access to their hard-earned monies and (iii) failing to tame the insecurity in the land. Granted that the latter has been with us for a while and we have been managing to move around in spite of it with the hope that the incoming administration will put a final stop to it, the first two were deliberately created to frustrate Nigerians and provoke them into actions that can be used as an excuse to foist a non-democratic government on the people."