New Naira: I Cannot Boast Of N20,000 In Cash – Top Nigerian Monarch Laments Over Hardship In Palace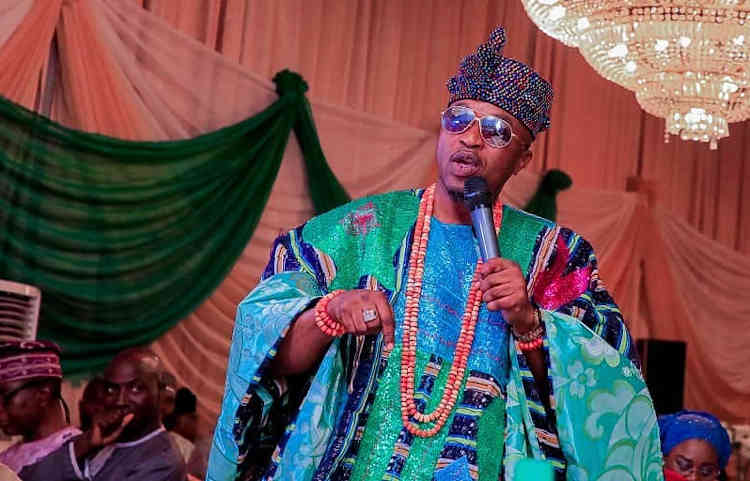 The Oluwo of Iwo, Oba Abdurosheed Akanbi has lamented over the economic hardship caused by the redesigned naira and cashless policy initiated by the Central Bank of Nigeria.
The monarch disclosed that he is unable to afford N20,000 cash.
He explained the scarcity of the naira has deeply affected the day-to-day operations of his palace.
Speaking in his palace on Tuesday at the year's Valentine's Day celebration, the Oluwo argued that it is despicable to take money out of the economy without replacing it.
According to him, "Nigerians are suffering. As a king, I cannot boast N20,000 cash. If I owe the bank money, it will be accruing interest, but they are holding my money and no interest is given to me. Is that fair?
"There was an economic hardship before. Now, the people cannot access their money. It is a despicable act to take money out of the system without bringing another one. It is inhumane. I believe they should change their ways.
"I am closer to the grassroots. It is difficult that you can not give your children money for school. This is not the Nigeria we want."
Speaking on the event, the monarch explained that Nigerians do not show enough love to the less privileged in society, hence, the reason he celebrates them every year.
"I want to let them know that I am not just a King for the rich. I am also a King for the poor and underprivileged.
"That is why I visit them in their homes at times. I believe that nobody should be deprived of love. Love is lost in Nigeria and I want the journey to start with me. Nobody else takes that step to return love. I will lead that example as a leader," he added.