'It Has Brought Anger, Suffering' – Sultan Speaks On Naira Redesign Policy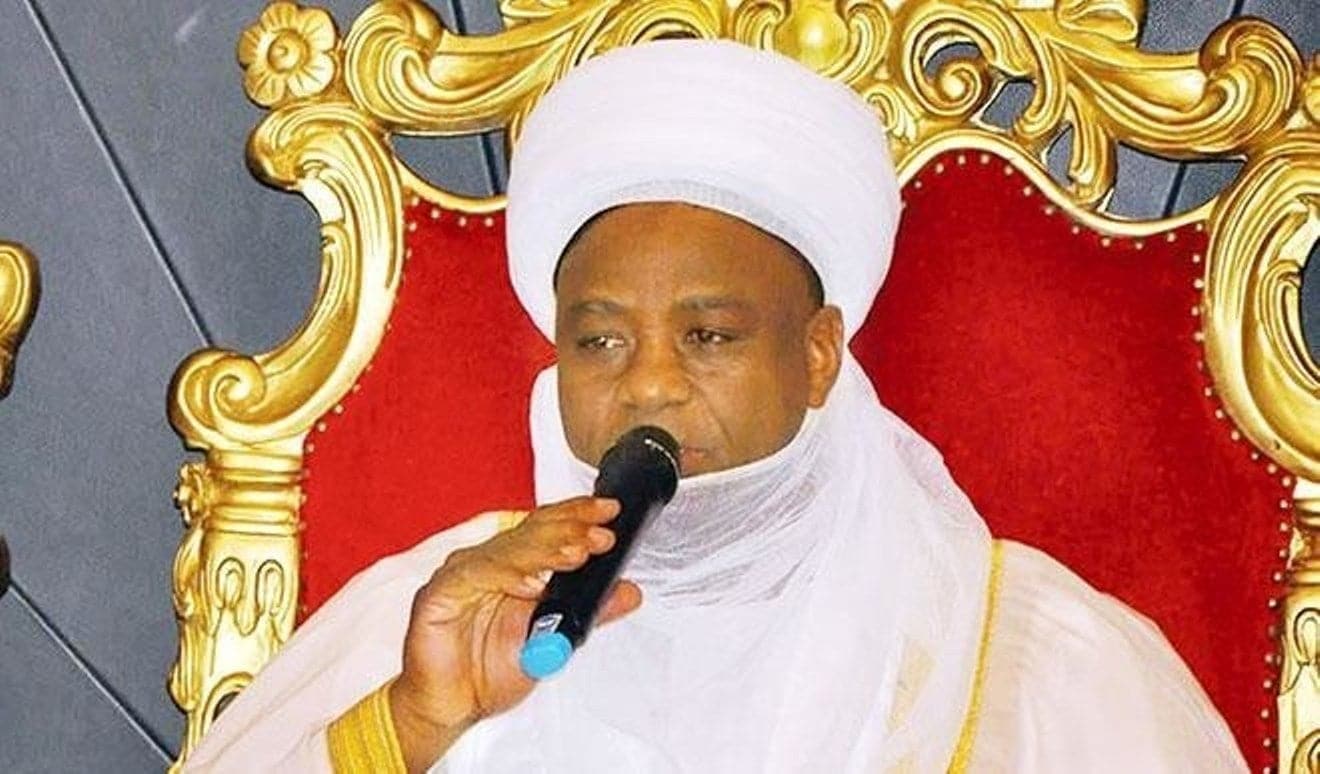 The Sultan of Sokoto, Alhaji Muhammadu Sa'ad Abubakar, has condemned the naira redesign policy of the Central Bank of Nigeria (CBN).
According to the monarch, the naira redesign led to the new naira scarcity, which has caused pain, suffering and anger in the country.
Abubakar stated this in Abuja on Monday at a two-day conference organised by the Kano State government on livestock reforms and mitigation of associated conflicts.
The Sultan stated further that the naira redesign has made life unbearable for Nigerians and caused chaos in some parts of the country, stating that urgent steps should be taken to address the naira crisis.
He said: "Let's keep politics aside. The issues of development, especially for the common man should be prioritised.
"These people that God Almighty gave leadership over, one day, God forbid, will rise (against us).
"After all the English by professors (at the conference), how do we get these developments down to the common man who is a farmer, the common Fulani man who doesn't know anything about development? He only cares about cattle. 
"The people are hungry – is there money? People are angry and hungry. Let's see how we can douse the tension."
Naija News recalls that Buhari had, on November 23, 2022, unveiled the redesigned naira note consisting of N200, N500, and N1,000 bank notes, respectively, with a deadline of January 31st to swap old notes for new ones.
But after much outcry by Nigerians and political stakeholders, the President ordered an extension of the deadline to February 10th.
However, the extension has not been successful, as many Nigerians are still scrambling to get the new notes.
Although governors elected on the platform of the All Progressives Congress (APC) had met with President Buhari demanding the concurrent use of the new and old notes till the end of this year, Buhari had rejected the demand of the governors and urged Nigerians to give him a seven-day grace to resolve the naira scarcity.
Unsatisfied with Buhari's response, three APC governors – Nasir El-Rufai of Kaduna, Yahaya Bello of Kogi, and Bello Mutawalle of Zamfara – dragged the president and the CBN to the Supreme Court seeking to stop the deadline placed on swapping the old notes.
The Supreme Court, in a unanimous ruling last Wednesday, restrained the Federal Government, CBN, and commercial banks from implementing the February 10 deadline for the old 200, 500, and 1000 naira notes to stop being legal tender.
The apex court also stopped the three defendants from continuing with the deadline pending the determination of a notice in respect of the issue.
Following the ruling, the Attorney-General of the Federation and Minister of Justice, Abubakar Malami, on behalf of the federal government, filed a preliminary objection to challenge the order of the apex court.