Champions League Final: Liverpool Wants UEFA To Implement Investigators' Recommendations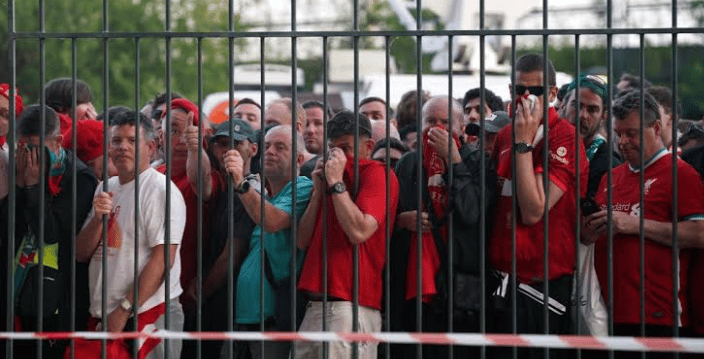 Liverpool have asked UEFA to implement the suggestions provided in the final report of the independent investigation into the chaos of the 2022 Champions League final in Paris.
Before the match against Real Madrid on May 28, 2022, fans were rounded up and tear-gassed outside Stade de France, the venue of the 2022 Champions League final. The match had to be delayed for over 30 minutes due to the chaos.
The investigation found that Uefa was "primarily to blame" for the chaotic situation and that it was "remarkable" that no one was killed.
In reaction to the outcome of the investigation, Liverpool stressed the necessity of taking action "to guarantee there are no additional close misses."
The club went on to add that the "basic safety shortcomings" in 1989 had "exasperated the sorrow" of the survivors and friends of the Hillsborough catastrophe.
"We implore Uefa to fully enact the recommendations as outlined by the panel – no matter how difficult – to ensure supporter safety is the number one priority at the heart of every Uefa football fixture," Liverpool said on Tuesday.
The inquiry, which Uefa commissioned three days after Liverpool lost the championship game 1-0, contained 21 recommendations to make "all necessary" efforts to prevent a repeat of the incident at a major sporting event.
The recommendations include for Uefa to allocate its safety and security section "primary responsibility" for the administration of the Champions League final as well as the sole use of digital tickets.
The outcome of the investigation into the chaos of the Champions League final is seen as a wake-up call to France which is preparing to host the 2023 Rugby World Cup and the 2024 Olympic and Paralympic Games.