2023: How I Will Restructure The Country And Pull Nigerians Out Of Poverty – Peter Obi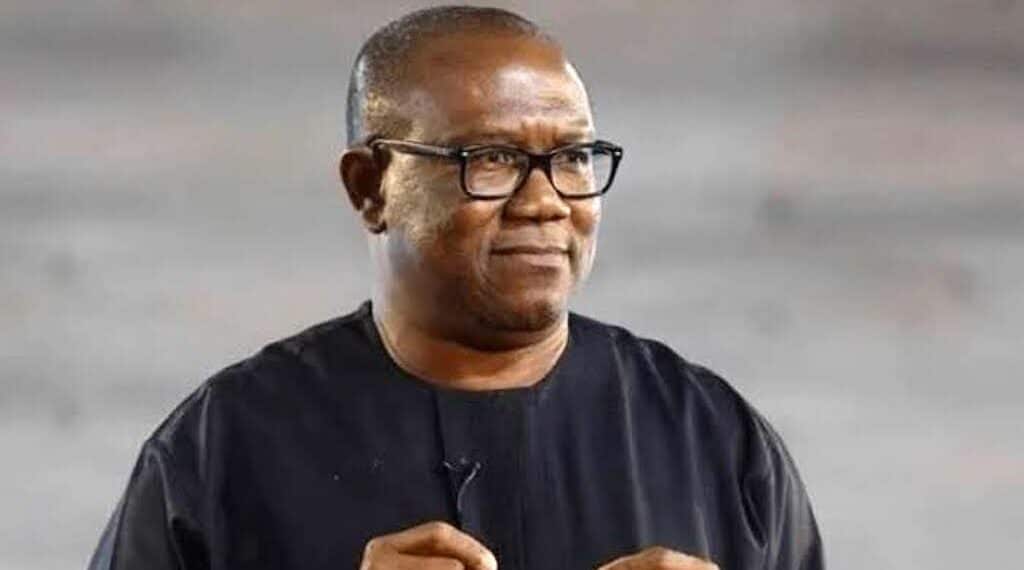 The presidential candidate of the Labour Party (LP), Peter Obi has promised that restructuring the country and pulling Nigerians out of poverty will be part of the main focus of his administration if he wins the 2023 election.
The LP candidate said the restructuring would not be done by force but through discussions and negotiations which are guided by the rule of law.
According to him, the way it would be handled, those currently against restructuring might even benefit more.
Speaking on Monday during Channels Television's The 2023 Verdict programme, Obi said on restructuring: "It is not something that I am going to do by presidential fiat. We are going to sit down and talk, go through the process of rule of law in doing that, but I can assure you we need to restructure. We all have factor endowment that will make the country work, those who are against restructuring might even benefit more."
Poverty Alleviation
He added that he would work to lift Nigerians out of poverty by focusing on the development of micro, small, and medium enterprises, which he identified as the greatest driving force for any economy.
"The greatest productive area in any economy I have studied is micro, small, medium enterprises. You can go and take a study in various countries, even first world countries talk less of third world countries. The countries that people use as exemplary today and I will always go for the ones with big numbers, from China to India to Indonesia.
"All of them their economies are driven by this sector. So I believe that you need to study, listen to this section because they will propel what we want to achieve and for me the commitment is to pull people out of poverty that is measurable," Obi said.
We Need To Draw A Line
The former Anambra State Governor insisted that if he emerges as President after the February elections, his government would do better to curb poverty, unemployment, inflation, and others that have plunged Nigerians into multidimensional poverty.
According to him, "In 2012 our unemployment was between 10 and 12 percent, today it's 33 to 35, our monetary poverty was 55 million, 33 percent, today it is about forty something percent and 95 million. Of course our multidimensional poverty has now increased to 133 million.
"So these are things you need to say if in 2023 a new government comes in, we need to draw a line, this is where we stand and start implementing those thing you think that can start reversing the situation and reducing things like poverty, unemployment, inflation in an organised measurable way."