What Atiku Said At Abia PDP Presidential Campaign Rally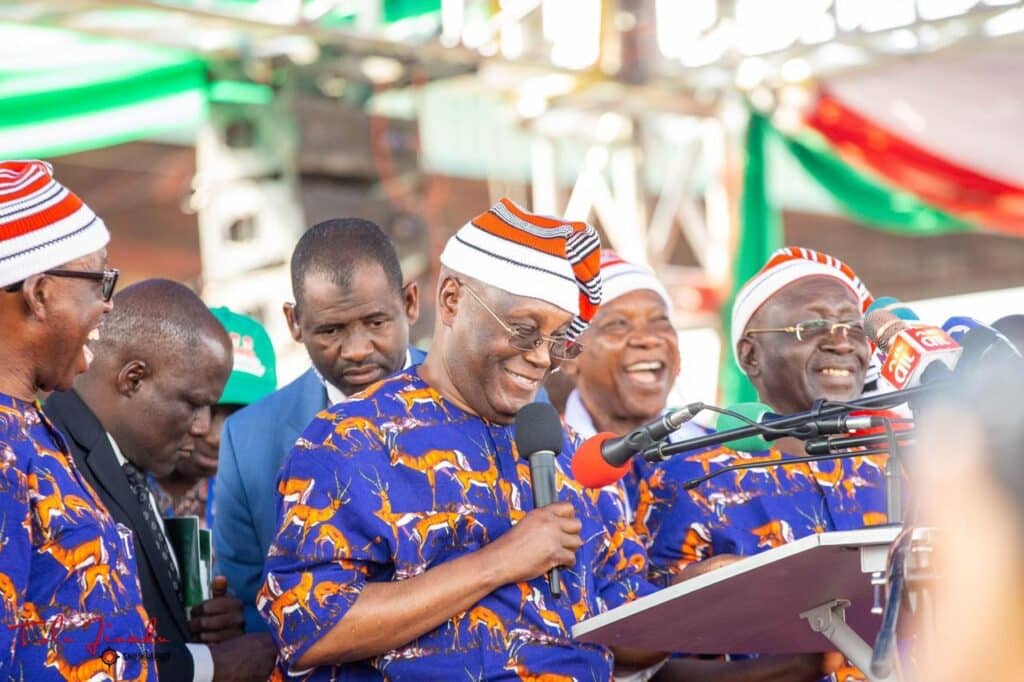 The presidential candidate of the Peoples Democratic Party (PDP), Atiku Abubakar, has promised to budget $10 billion fund to promote business in the South East if elected as President.
Naija News reports that theformer Vice Pesident made the promise at the PDP presidential campaign rally in Abia state on Saturday.
He said the rehabilitation fund is a promise he made to traders in the region in 2019.
He said: "My vice president has announced that we are going to set aside $10 billion to make sure that we support businesses, particularly in this part of the country.
"I remember in 2019 when I came here, I addressed a group of businessmen from the South-East generally because Aba is the capital of the South East as far as business is concerned.
"I remembered I addressed all Igbo businessmen and promised them that I am going to support them and set out a lot of money for the rehabilitation of businesses in Aba. So, it is still there."
The PDP standard bearer added that he would also ensure that the Abia dry port project becomes operational.
He added: "It will only be my pleasure to make sure that the dry port functions and are operating."
On his part, PDP Vice Pesidential candidate and Governor of Delta State, Ifeanyi Okowa, said the party would halt the "suffering" of the South-East and "restore the dignity of Igbo man".
He said: "We know that the south-east has suffered under the APC administration.
"This is not the country we used to know; we want to restore the dignity of Igbo man, we want a president that can unite Nigeria."
Present at the rally are the PDP National Chairman, Iyorchia Ayu; Chairman of the PDP Presidential Campaign Council and Governor of Sokoto State, Aminu Tambuwal, and former presidential aspirant, Sam Ohabunwa, among others.