"Stop Issuing Frivolous Travel Advisories On Nigeria" – Lai Mohammed Knocks Foreign Embassies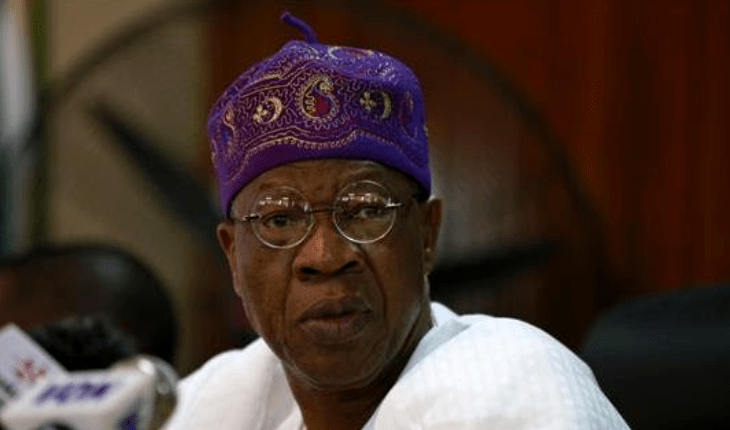 The Minister of information and Culture, Lai Mohammed has warned foreign embassies in the country against issuing unwarranted travel advisories about Nigeria.
The Minister gave the warning on Monday in Abuja while speaking at the 25th edition of the PMB Administration Scorecard Series.
He also commended the security agencies for their all-round efforts in keeping the country, its citizens, and residents safe.
Naija News reports Mohammed spoke against the background of the travel advisories issued last year by foreign embassies including the US and UK about an impending terrorist attack on Abuja, the nation's capital.
He said the alert made many people panic and flee Abuja but it is now clear that it was a false alarm raised by the foreign nations.
He said, "Let me use this occasion to commend our security agencies for their sacrifices to keep us safe. Recall, Ladies, and Gentlemen, that in October 2022, the US and UK embassies in Nigeria issued travel advisories warning their citizens to avoid Abuja due to the risk of a terrorist attack.
"These advisories created much panic in the country. As a matter of fact, a number of Americans were reported to have fled Abuja in the wake of the warning.
"Recall also that in our reaction to the advisories, we reassured Nigerians and non-Nigerians living in the country for their safety and noted that our security agencies are on top of the matter."
Security Agencies Are Doing Well
Mohammed used the opportunity to commend security forces for keeping the FCT safe despite the advisories and urged foreign nations to stop issuing frivolous advisories.
"Almost three months after the frivolous advisories, residents of Abuja have been going about their business without any threat.
"It is in this light that we want to, once again, commend our gallant troops, the police, the intelligence agencies, and all other security agencies for their commitment and sacrifice to keep our country safe.
"We also call on Nigerians to continue to support the security agencies as they carry out their onerous task while echoing Mr. President's call on Western countries to stop issuing frivolous travel advisories on Nigeria," said Mohammed.