Partisan And Provocative Action: Peter Obi Camp Reacts To INEC Contract With MC Oluomo's Committee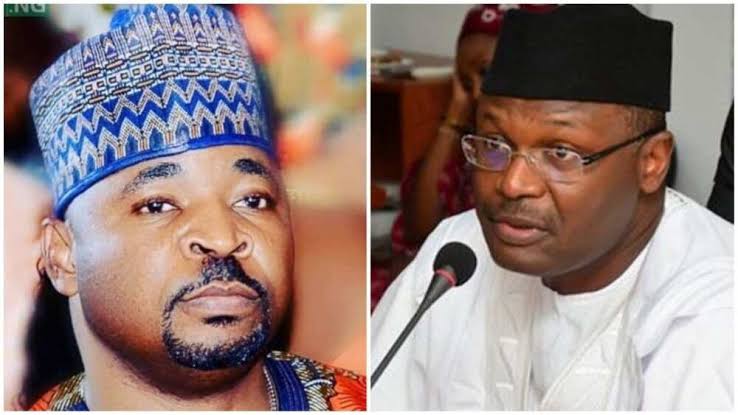 The camp of the Labour Party (LP) presidential candidate, Peter Obi has rejected the contract arrangement between the Independent National Electoral Commission (INEC) and the Lagos transport committee led by Musiliu Akinsanya aka MC Oluomo.
The Obi camp said the decision of INEC to give a logistics contract for the movement of election materials in the 2023 elections to MC Oluomo who is a known associate of the All Progressives Congress (APC) presidential candidate, Bola Tinubu is provocative.
The LP camp accused INEC of trying to achieve a pre-determined election outcome with such an arrangement.
Speaking during a press conference on Monday in Abuja, the Director-General, Obi-Datti Presidential Campaign Organisation, Akin Osuntokun knocked INEC for choosing a partisan individual for the movement of sensitive election materials.
According to him, they had wanted to disregard the news that INEC had engaged the services of Lagos State Park and Garage Management Committee led by MC Oluomo for the movement of election materials but as it became real, it is also necessary to state that INEC is crossing some red lines.
Osuntokun said, "We initially took the allegation with a pinch of salt, believing that INEC was conscious of red lines in these elections and that common sense and logic would not permit such arbitrariness.
"However, as days passed by, it became clear to us, that the news report was correct, especially as the explanation given by Mr Festus Okoye INEC National Commissioner and Chairman Information and Voter Education, does not go far enough in refuting this association.
"This partisan and provocative action by INEC, in entrusting the conveyance of election materials into the hands of agents of an interested political party in Lagos State, is reprehensible and unprecedented in the annals of Nigeria's electoral and political history."
Replace Agbaje Immediately
The Labour Party campaign DG, therefore, called for the sack and replacement of the Resident Electoral Commissioner (REC) in Lagos State, Olusegun Agbaje.
Osuntokun demanded "An immediate redeployment and blacklisting from any election duty, anywhere, of Lagos REC, Olusegun Agbaje, whose recent actions have raised concrete doubts about his suitability as an election supervisor, not just in Lagos State, but anywhere in decent society.
"There are far too many capable Nigerians of good professional and ethical standard available within INEC, to conduct an acceptable election, than to run the risk of any unpopular pre-determined outcome, which his conduct, strongly suggest."