FG To Spend 82% Revenue On Debt Servicing – Reports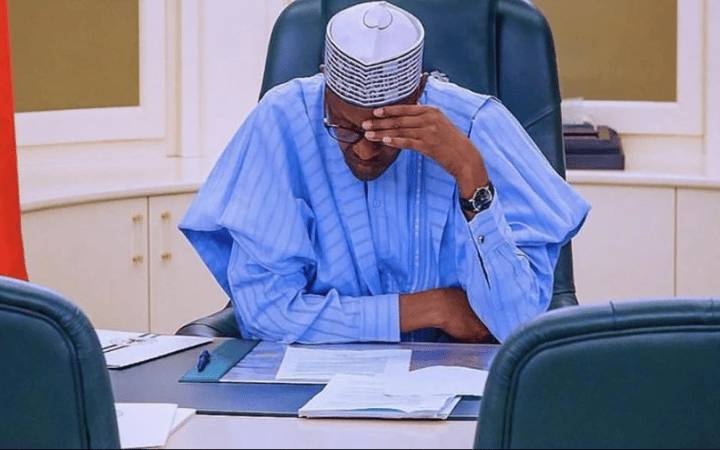 The International Monetary Fund (IMF) has, amid reports that Nigeria may spend 100% of its revenue on debt servicing by 2026, acknowledged that there was an improvement in the share of the government's revenue last year.
In its latest publication, IMF noted that the revenue spent on debt servicing in 2022 was 96.3 per cent, and fortunately, in 2023, the government projected to spend 82 per cent.
According to the IMF, external debt (including that of the private sector) will rise to $121.6bn, with external reserves climbing to $37.5bn.
Naija News reports that the data was contained in the international organization's projections table titled 'IMF Executive Board Concludes 2022 Article IV Consultation with Nigeria summary.'
It added that interest payment was 86.1 per cent and 87.8 per cent of the Federal Government's revenue in 2020 and 2021, respectively. The Washington-based lender further stated that Nigeria was at a near-term downside risk of high debt-servicing costs.
It said, "Directors welcomed the broadening of Nigeria's economic recovery but noted that the opportunity to reap the benefits from higher global oil prices was missed.
"They underscored near-term downside risks arising from elevated inflation, high debt-servicing costs, external sector pressures, and oil sector volatility.
"Looking ahead, Directors recommended decisive fiscal and monetary tightening to secure macroeconomic stability, combined with structural reforms to improve governance, strengthen the agricultural sector, and boost inclusive sustainable growth."
The publication also revealed that the Federal Government's retained revenue was N6.5tn from January to November 2022, of which N5.24tn (80.62 per cent) was used for debt servicing.
In 2022, the IMF's Resident Representative for Nigeria, Ari Aisen, expressed worries that debt servicing might gulp 100 per cent of the government's revenue by 2026.
He added that interest payments on debts might wipe up the country's entire earnings in the next four years.
He said, "The biggest critical aspect for Nigeria is that we have done a macro-fiscal stress test, and what you observe is the interest payments as a share of revenue and as you see us in terms of the baseline from the federal government of Nigeria, the revenue almost 100 per cent is projected by 2026 to be taken by debt service.
"So, the fiscal space or the amount of revenues that will be needed and this without considering any shock is that most of the revenues of the federal government are now, in fact, 89 per cent and it will continue if nothing is done to be taken by debt service.
"It is a reflection of the low revenue of the country. The country needs to mobilise more revenue to be able to have macroeconomic stability. It has become an existential issue for Nigeria."
High Debt Servicing Affecting Infrastructure Investment
Meanwhile, the Director General of the Debt Management Office, Patience Oniha, had earlier stated that high debt servicing cost was affecting investments in infrastructure in Nigeria.
Her observation was coming amid the World Bank's submission that interest payments on the Federal Government borrowing from the Central Bank of Nigeria (CBN) will cost 62 per cent of revenue by 2027.
She said, "High debt levels lead to heavy debt service which reduces resources available for investment in infrastructure and key sectors of the economy."
Earlier, Minister of Finance, Budget and National Planning, Zainab Ahmed, disclosed that the Federal Government plans to cut its debt-to-revenue ratio to 60 per cent in 2023.
While speaking in an interview with Bloomberg TV at the World Economic Forum in Davos, Switzerland, she said the government is sustainable in its debt trajectory.
She stated, "We are sustainable in our debt trajectory. We have made our plan to make sure we can consistently service our debts. And by the way, we are also exiting fuel subsidy which is a huge cost.
"I am part of the contributors to where we are in terms of the debt stock. So, once we pull the fuel subsidy out, production of crude oil increases, and then we sustain the improvement we have, put in place in terms of nonoil revenue, then we should be able to come down to 60 per cent to debt to revenue ratio."
The Minister added that the government was in the process of converting its Ways and Means loans into a 40-year bond to provide fiscal relief and reduce its debt servicing cost.