PDP Cancels Campaign Rally In Rivers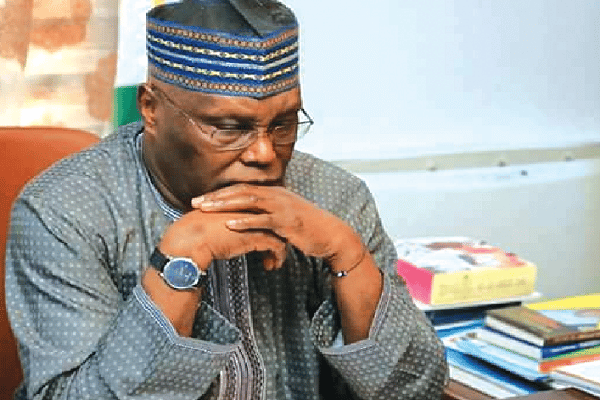 The Peoples Democratic Party (PDP) has cancelled its presidential campaign rally in Rivers State.
Naija News understands that PDP presidential candidate, Atiku Abubakar, was expected in Port Harcourt, the state capital, this week for his campaign rally ahead of the 2023 general elections.
However, the PDP Presidential Campaign Council (PCC) announced on Monday that the electioneering event would no longer hold in the state as earlier scheduled.
The PDP PCC Chairman in Rivers State, Senator Lee Maeba, told The PUNCH that the event was cancelled due to insecurity.
"The expected victory of Atiku Abubakar does not worth the blood of any Rivers man or woman," Maeba told reporters.
Recall that Atiku and Rivers State Governor, Nyesom Wike, are not in good terms despite being members of the same party.
Meanwhile, PDP presidential candidate has promised to budget $10 billion to promote business in the South East if elected president.
Naija News reports that Atiku made the promise at the PDP presidential campaign rally in Abia state on Saturday. He said the rehabilitation fund is a promise he made to traders in the region in 2019.
He said: "My vice president has announced that we are going to set aside $10 billion to make sure that we support businesses, particularly in this part of the country.
"I remember in 2019, when I came here, I addressed a group of businessmen from the South-East generally because Aba is the capital of the South East as far as business is concerned.
"I remember I addressed all Igbo businessmen and promised them that I am going to support them and set out a lot of money for the rehabilitation of businesses in Aba. So, it is still there."
The PDP standard bearer added that he would also ensure that the Abia dry port project becomes operational.
He added: "It will only be my pleasure to make sure that the dry port functions and are operating."