2023: "Tinubu Is The Only Candidate Whose Base Is Shaking" – Dele Momodu Predicts Outcome Of Lagos Votes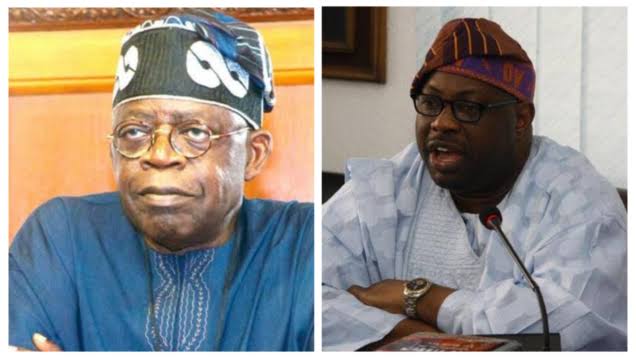 A spokesman for the Peoples Democratic Party Presidential Campaign Council, Dele Momodu has declared that the 2023 presidential votes from Lagos State would not go to any specific candidate.
According to him, the votes will be split by the candidates of the PDP, Atiku Abubakar, the All Progressives Congress (APC) flagbearer, Bola Tinubu and the Labour Party (LP) candidate, Peter Obi.
Momodu said though Lagos State is the political base of Tinubu, the base is shaking because the three frontline presidential candidates are going to split the votes coming out of Lagos.
He made the observation on Monday during an interview appearance on Arise TV where he added that ethnicity would still play a big role in the outcome of the February 25 presidential election in Nigeria.
According to him, Atiku would get the majority of votes from the northern region but both Tinubu and Obi would contend for the southern votes.
"The two in the South will fight themselves; one in the South-East, one in the South-West. Atiku does not suffer that kind of challenge.
"Tinubu is the only candidate whose base is shaking. I can tell you that in Lagos, three people are going to split Lagos; Tinubu, Atiku and Obi," Momodu said.