Secondus Hails Buhari On Naira Redesign Policy, Reveals Those It Will Affect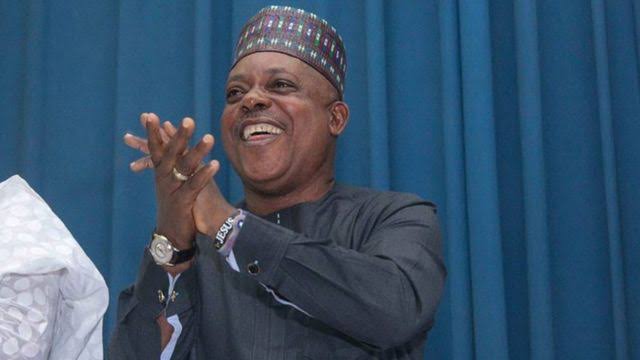 Former National Chairman of the opposition Peoples Democratic Party (PDP), Prince Uche Secondus, has hailed President Muhammadu Buhari over the new naira policy of the Central Bank of Nigeria (CBN).
Naija News reports that the PDP chieftain said though Buhari has not done well in his two tenures, the naira policy is commendable.
Secondus acknowledged that the policy would rid the country of corruption since vote buyers would not be allowed to do so.
According to Secondus, the policy will also help the banks to trace the movement of money across accounts. He charged Nigerians to support the president in his desire to rid the country of election riggers and corrupt politicians.
He said: "If there is any policy of President Buhari that deserves to be supported, it is the new naira policy. Though we all know that the President has not done well since he assumed office, the idea behind the new naira policy deserves to be supported.01
"It will rid the country of corruption because those who use cash to bribe voters will not be allowed to do so. Then, the policy will also help the banks to trace the movement of money across accounts."
They Are Merely Protecting Their Interest
During a recent interview, the PDP chieftain warned Nigerians to be wary of those he said were claiming to be fighting for the masses.
It could be recalled that some northern state governors approached the Supreme Court, challenging the federal government and the CBN on the naira policy. Reacting, Secondus said the politicians were only fighting for their personal gains.
"We should not think that the politicians, who have refused to speak on fuel scarcity before, strikes by university lecturers, high cost of living, non-payment of salaries as and when due, lack of electricity, and others, and are talking now are friends of Nigerians.
"They are not. They are merely protecting their interest and that of their political parties, which is not in the country's interest," the PDP chieftain told The PUNCH.
He also alleged that politicians might have stockpiled millions of old naira notes in their homes with which to bribe voters during the election.
However, the PDP chieftain commended the members of the Council of State for backing the CBN policy and the conduct of the elections as scheduled by the Independent National Electoral Commission (INEC).
Naija News reports that Secondus is the Technical Adviser to the presidential candidate of the PDP, Atiku Abubakar.