Real Madrid Beat Odion Ighalo's Al-Hilal To Win FIFA World Club Cup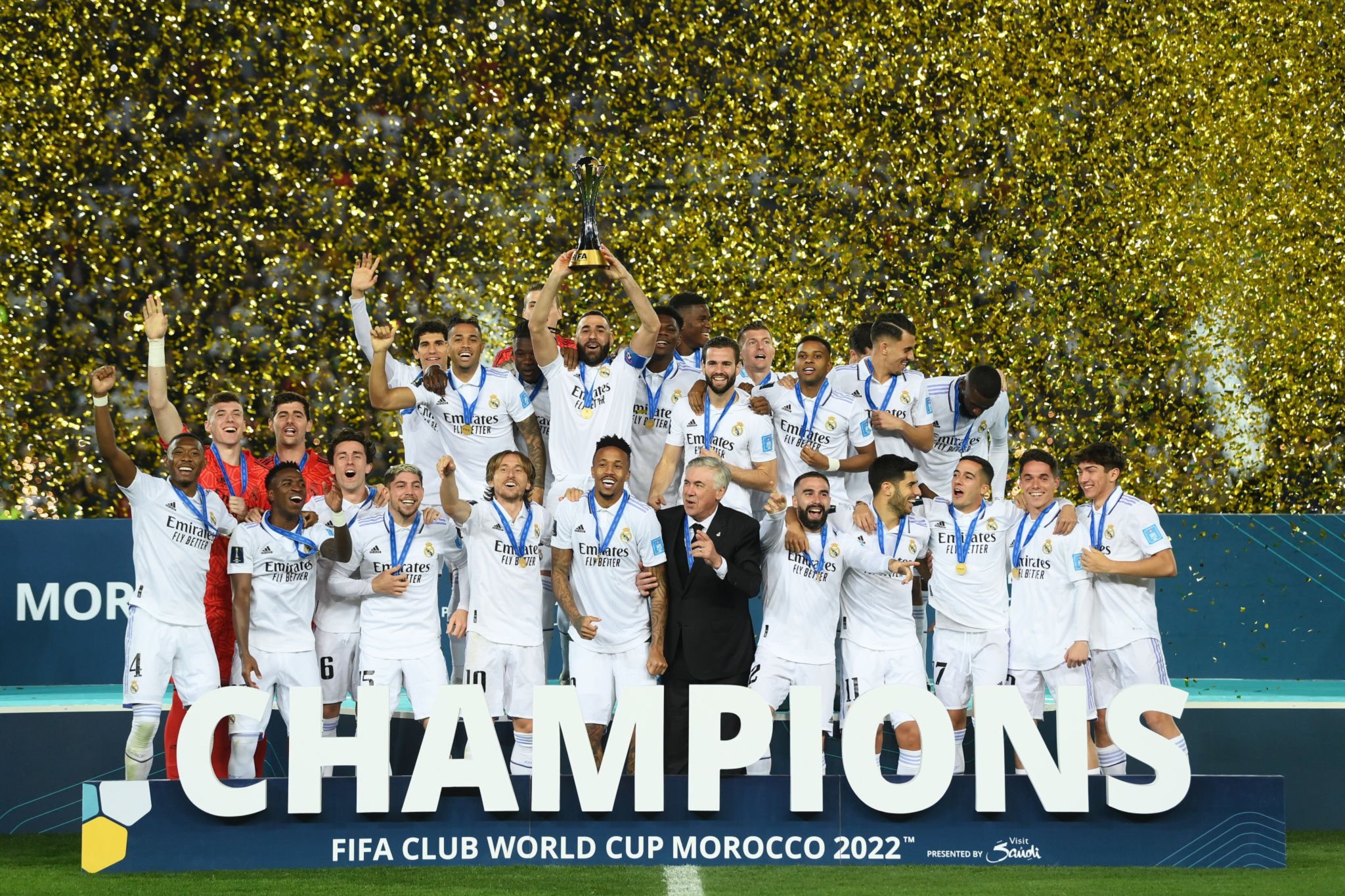 Real Madrid won the FIFA Club World Cup for a record-breaking fifth time on Saturday in Morocco by defeating Al-Hilal in the final.
After crushing Al Ahly of Egypt 4-1 in the semi-finals, the European champions overcame the Saudi Pro League champions 5-3 in the final.
Before Nigerian forward Odion Ighalo who was supposed to be the talisman of the Suadi Arabia club could join the game in the 86th minute, the damage had already been done.
Federico Valverde and Vinicius Junior each scored twice in the championship game. Karim Benzema also scored for the Spanish giants to make the game more difficult for the Suadi Arabian side.
Al Hilal scored two goals, with contributions from Luciano Vietto, and Moussa Marega.
Toni Kroos played 74 minutes for Real Madrid and created a new record by becoming the first player to win the Club World Cup six times.
After winning the FIFA Club World Cup for the first time with Bayern Munich in 2013, Kroos participated in each of Real Madrid's five Club World Cup finals, including the previous three in 2014, 2016, and 2018.
On Saturday, Real Madrid's regulars Karim Benzema, Nacho Fernandez, Luka Modric, and Daniel Carvajal triumphed in five Club World Cup finals.
On the other hand, Carlo Ancelotti, the manager of Real Madrid won three Club World Cups in 2009, 2011, and 2013, matching Pep Guardiola's record. After winning the 2022 edition of the competition, the Italian tactician is the most successful manager in the competition.