Nigeria Military Speaks On Alleged Alliance With PDP's Atiku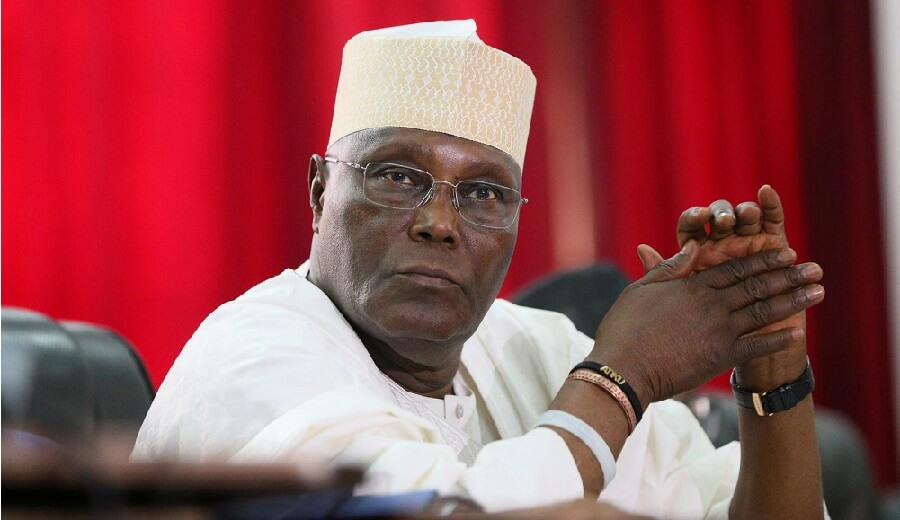 The Armed Forces of Nigeria has reacted to an allegation that some of its officers have an alliance with a presidential candidate to sabotage the 2023 general election.
Naija News understands that a chieftain of the All Progressives Congress (APC), Femi Fani-Kayode, alleged in a publication earlier, that the presidential candidate of the Peoples Democratic Party (PDP), Atiku Abubakar, and top military personnel met ahead of the forthcoming polls.
He alleged the meeting was targeted at disrupting the general polls.
In a swift reaction, the Acting Director of Defence Information, Brigadier General Tukur Gusau, berated the report credited to the former Aviation Minister, denying that the military was never involved in such a meeting.
In a statement released on Saturday, the Nigerian Military described as "wicked and very malicious propaganda that a so-called Thursday meeting plotted a Coup d'etat to establish unconstitutional order."
The Armed Forces lamented that "politically exposed persons can denigrate themselves into joining agents of destabilisation and violence in making false claims just to heighten tension in the polity."
Gusau said the military is loyal to the constitution of the Federal Republic and will never be part of any evil plot against democracy. The Defence Headquarters maintains it remains apolitical and neutral in the current political process and will not engage in shenanigans.
"Those who engage in fabricating and spreading unfounded misinformation will be invited by the appropriate law enforcement agencies to substantiate their claims.
"The Armed Forces of Nigeria will never be part of any ignoble plot to truncate our hard-earned democracy," the statement added.