Why You Should Not Marry Anyone That Can't Satisfy You In Bed- Daddy Freeze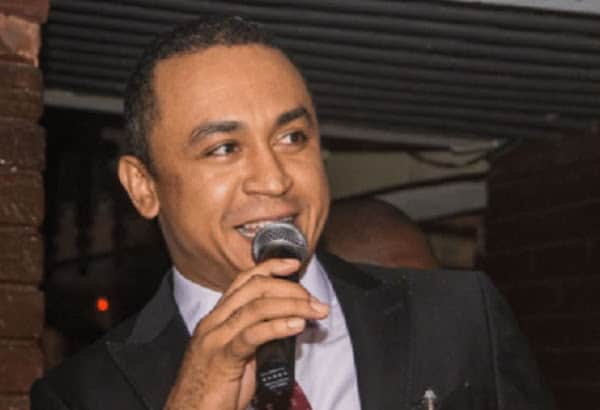 Media personality, Daddy Freeze, has given reasons singles should avoid marrying partners that will not be able to satisfy them in bed.
The controversial ex-broadcaster whilst concurring with actor, Deyemi Okanlawon on the importance of intercourse in marriage, opined that making love with one's partner four times a week is small.
Daddy Freeze said that sex is very important in marriage or relationship and advised his fans not to allow motivational speakers to mislead them.
His words; "More than once a day sef if you can- Intercourse is very very very important in a marriage or committed relationship. No marry who no fit satisfy you o, e get why.
"As a church leader, let me give you some scary statistics. First, remember that the Freenation Church only started in 2017, so all the members of our church came from other churches, largely pentefraudsta.
"In 2018, I counselled 83 married women, 65 of them had cheated on their husbands at least once, while 43 of them (more than half), had cheated more than once. Finally, 25 of them were in current relationships with other men.
"These were spirit-filled, tongue-kabashing prayer warriors o. Some were even workers in my former pente church.
"If intercourse is not so important, please why were they cheating? This is why I say it all the time, from the moment you are engaged, my advice is; sample the goods, taste the milk before you buy the cow. There is no scripture that says it is sinful for an engaged couple to have intercourse.
"The word fornication was coined by the authors of the King James Bible and it never included intercourse between engaged or betrothed couples. If una fit dey fire several times a day, fire dey go, e dey help prostate. No let motivational speakers mislead you o. Me I don talk my own and e dey work well well."