Turkey's Earthquake: Austin Okocha And Mikel Obi Show Support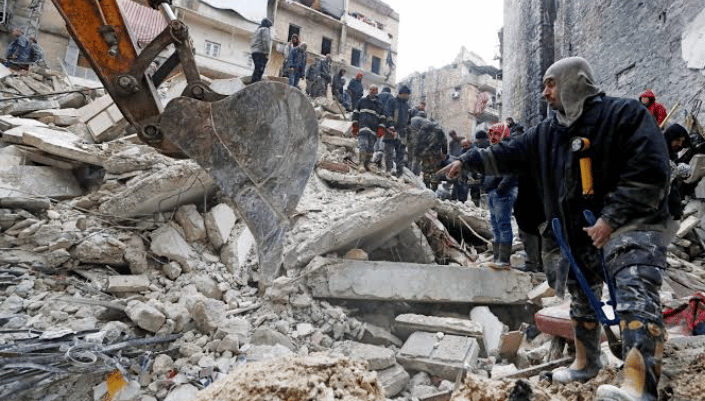 Former Super Eagles of Nigeria players, Austin Jay Jay Okocha and Mikel Obi have joined the growing numbers of sympathizers to pray for earthquake-torn Turkey and Syria.
Naija News has reported that Turkey and Syria have been bedeviled by two separate earthquakes on Monday.
The 7.8 magnitude earthquake that shook Turkey on Monday was the country's largest in more than a century.
Speaking in Hatay province, which is close to the earthquake's epicenter, Turkish President Recep Tayyip Erdoan said that the number of confirmed fatalities in Turkey has increased to 9,057 as of the time of writing.
According to Syrian authorities and a rescue group in the northwest of the country that is controlled by rebels, there have now been 2,662 fatalities, bringing the total to 11,719.
The disaster has claimed the lives of at least 11,719 individuals, while many more are still missing or trapped beneath the rubble of demolished buildings.
Ahmet Eyup Turkaslan, a goalkeeper from Turkey, was among those killed, and Christian Atsu, a former winger for Newcastle, is still missing as a result of the earthquake.
Amidst the catastrophic earthquake in the two countries especially in Turkey, two retired Nigerian football players, Austin Okocha and Mikel Obi have offered their sympathies to everyone who lost loved ones in the disaster.
Former Chelsea midfielder Mikel Obi, who concluded his playing career in Turkey, posted a message of support for the earthquake victims on his Instagram page.
He wrote: "My heart breaks seeing videos of the earthquake in Turkey yesterday.
"I am sending my sincere condolences to the people who have lost their loved ones to this very unfortunate incident. May God grant you all the fortitude to bear the irreplaceable loss."
While Nigerian football icon, Okocha wrote, "My thoughts and prayers are with the entire people of Turkey. My deepest condolence to the families that have lost their loved ones."