Shehu Sani Speaks On Emefiele's APC Presidential Form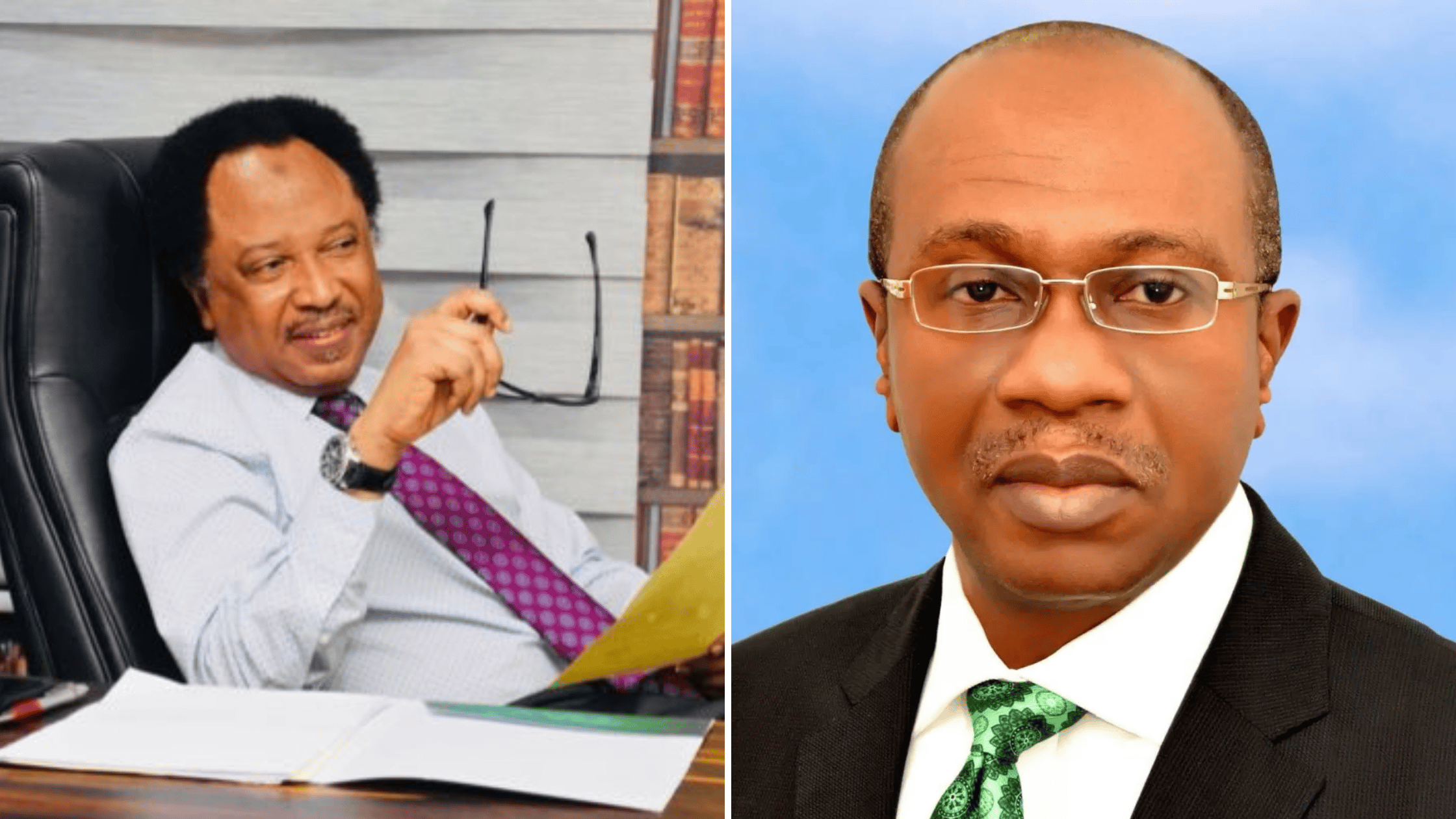 Former Kaduna governorship aspirant and member of the 8th National Assembly, Senator Shehu Sani, has taken to social media to make a cryptic comment about the Central Bank of Nigeria (CBN) Governor, Godwin Emefiele.
The lawmaker, who has been outspoken on and off social media recently over the current situation in the country, asked about the whereabouts of farmers who allegedly bought presidential interest forms for the CBN governor weeks preceding the primary election of the All Progressives Congress (APC).
"The Farmers who bought Emefiele's Presidential form are nowhere to be found," Sani quizzed on his verified Twitter page.
Enrol In Judo, Taekwondo Class – Sani To Bankers
In another post on the bird app, the former lawmaker admonished bankers to enrol in taekwondo classes.
Naija News understands that Sani's sensitive post came amid recent attacks on various banks by some angry citizens following the hardship in the naira notes swap program by the CBN.
"At times like this, If you are a Banker, try and enrol in a Judo or Taekwondo evening classes. It may help you," Sani wrote on his Twitter page.
Meanwhile, Governor Bello Mattawalle of Zamfara State has slammed critics of the Supreme Court over the ruling on the old naira notes deadline.
Recall that a seven-man panel of the apex Court led by Justice John Okoro, in a unanimous ruling, restrained the Federal Government, Central Bank of Nigeria and their agents and commercial banks from implementing the February 10 deadline for the now-old 200, 500 and 1000 naira notes to stop being a legal tender.
The apex court also stopped the Federal Government, CBN and commercial banks from continuing with the deadline pending the determination of a notice regarding the issue on February 15.
Naija News reports that the suit to stop the CBN from enforcing the February 10 deadline for the phasing out of the old naira notes was filed by the Governments of Kaduna, Kogi and Zamfara states.
Speaking through his media aide, Zailani Bappa, governor Matawalle said he was convinced that those against the suit and subsequent triumph at the court were either misguided or blinded by political chauvinism.
He expressed dismay that some political parties and disgruntled politicians were challenging the apex court's decision, which was rightfully taken in the interest of the ordinary Nigerian and the survival of Nigeria's micro-economy.
The governor believed that the decision of the Supreme Court Judges on the matter was the best way to address the current problem and its impending consequences at the moment.