President Buhari Approves 67 New Broadcast Licenses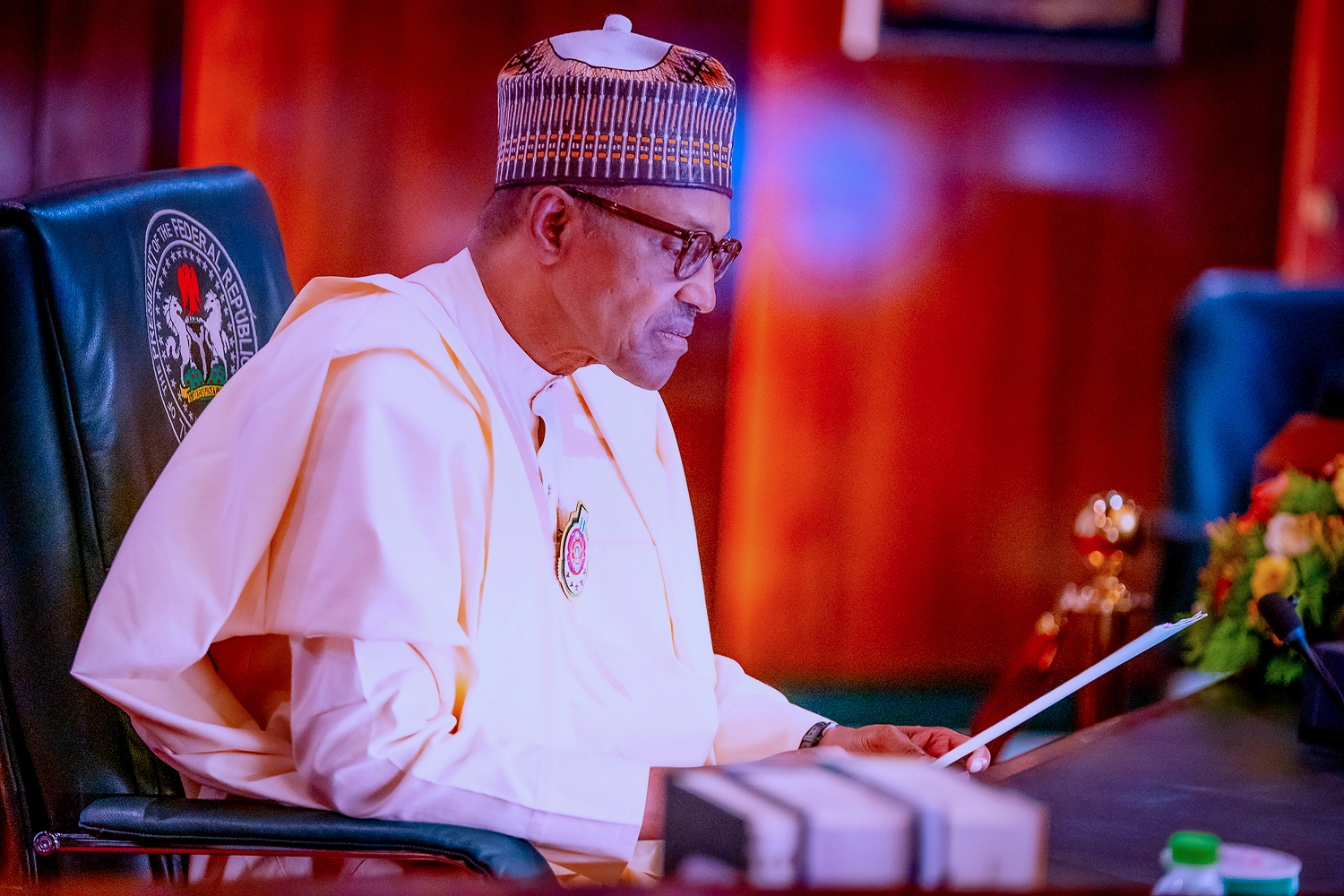 President Muhammadu Buhari has approved 67 new broadcast licenses.
Naija News reports that the Director General of the National Broadcasting Commission (NBC), Malam Balarabe Shehu Ilelah, disclosed this on Thursday at a briefing in Abuja.
According to him, a Central Monitoring Committee has been set up to provide a rapid response to unethical practices.
The NBC boss was said to have appealed to the broadcast stations who were yet to settle their outstanding dues to do so.
This platform gathered that this new approval brings the total number of approved broadcast licenses by Buhari to 473, which makes the total number of functional broadcast stations in Nigeria rise to 740.
NBC Slams N2 Million Fine Each On Arise News, TVC
Meanwhile, Naija News reported on 3 February that NBC slammed a fine of two million each on Arise News and TVC for an alleged breach of national broadcasting codes.
It was gathered that the sanction was contained in a letter addressed to both media platforms by the NBC Director General, Balarabe Ilelah, on February 3, 2023.
According to the NBC boss, both outfits are expected to pay their fines two weeks after they receive the letters or the sanction would be increased.
The commission claimed that both media outfits breached the following sections of the Code: 1.10.4; 3.1.2; 3.1.2; 3.3.1(e); 4.2.2 (g); 4.2.2 (g); 4.3.1(e); 5.3.3 (c); 5.3.3 (e); 5.3.3 (f); and 5.5.1 (b).
The agency also alleged that TV News was allowing unfair and unbalanced comments to be broadcast on its station, adding that the trend has become a thing to worry about as it has become their style.
The NBC observed that the alleged unprofessional broadcasts by TVC include the Joint media Directorate of the APC Presidential Campaign Council press briefing where Festus Keyamo said "Obasanjo and Atiku run a criminal enterprise, an empire of fraud in Abuja…" and alleged that some goons of Atiku Abubakar were planning to eliminate Michael Achimugu, a whistleblower.
TVC News was also faulted for not giving equal news coverage to other political parties in all their news.