New Naira Notes: Planes Expected To Bring More Money Could Not Land – CBN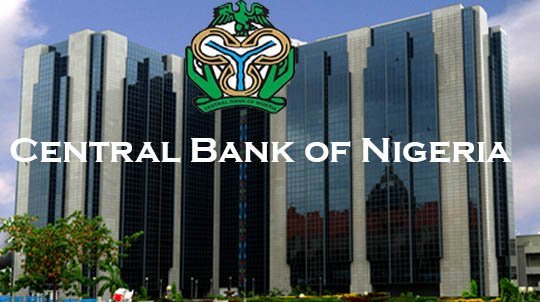 The Katsina State branch of the Central Bank of Nigeria (CBN) has revealed that planes expected to transport new naira notes into the state on Monday could not land due to some operational reasons.
The Katsina State Branch Controller of CBN, Ahmed Musa Ladan, disclosed this on Wednesday, February 9th after a brief emergency meeting with commercial bank officials at the Katsina State Government House, Katsina.
Ladan stated this in reaction to lamentation by residents over the scarcity of the new naira notes. According to him, the state was having a steady supply of the new currency before.
However, Katsina State governor, Aminu Bello Masari, who was also present during the meeting, said that the CBN naira redesign policy is good but poorly implemented.
Masari urged the apex bank to make the currency available, and for the deposit banks, he urged them to be circumspect in discharging their responsibilities.
Meanwhile, the CBN has been admonished not to succumb to pressure by some political actors to extend the February 10 deadline on the public acceptability of old N1000, N500 and N200 naira notes in the country.
Naija News reports that there have been a series of controversies over the new deadline announced last week by the apex bank.
In a statement, however, released on Tuesday, a coalition of public interest lawyers said the CBN should work independently and not succumb to the selfish interest of politicians who are worried about losing elections.
The legal practitioners advised this while reacting to a high court verdict in the federal capital territory (FCT).
In a suit marked FCT/HC/CV/2234/2023, the court temporarily restrained the CBN from extending the deadline on the validity of old naira notes.
The plaintiffs in the suit are Action Alliance (AA), Action Peoples Party (APP), Allied Peoples Movement (APM), and National Rescue Movement (NRM).
However, the lawyers' association convener, Tochukwu Ohazuruike, urged the CBN to obey the court order and maintain the deadline it announced earlier. According to him, those seeking extension are pretending that it is in the interest of Nigerians.
Ohazuruike said: "We hope CBN obeys the court order and ensures that the February 10th deadline remains sacrosanct. No more extensions will be tolerated. CBN has operational and monetary policy independence.
"Section 1 (3) of the CBN act 2007 states that, 'to facilitate the achievement of its mandate under this act and the banks and other financial act, and in line to promote stability and continuity in economic management, the bank shall be an independent body in the discharge of its functions'.
"Emefiele should go ahead and carry on his constitutional duties and not again succumb to the selfish needs of politicians, who are worried about losing elections and disguising that they are calling for extension in the interest of Nigerians."