11 Taraba Commissioners Decamp To APC From PDP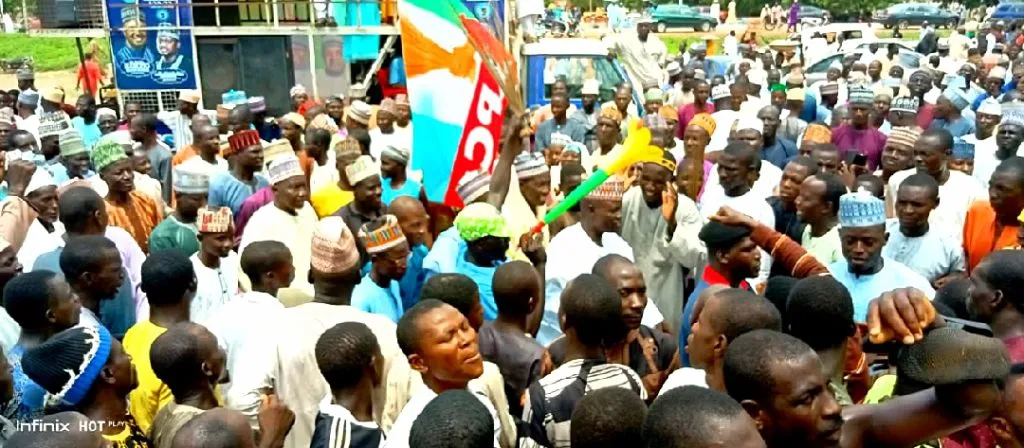 The Taraba State chapter of the Peoples Democratic Party (PDP) has witnessed a major shake-up as about eleven commissioners reportedly dumped the party for the All Progressives Congress (APC).
The presidential candidate of the APC, Asiwaju Bola Ahmed Tinubu, and his running mate, Kashim Shettima, is expected in the state in the next few hours for their campaign rally.
The politicians who have just declared their allegiance to the Tinubu/Shettima's ticket would be received into the APC fold by President Muhammadu Buhari at the rally; The PUNCH quoted a party source saying.
Meanwhile, there was a crisis earlier in the Taraba State chapter of the APC following the sack of the party's chairman, Ibrahim El-Sudi, Naija News reports.
A National Assembly caucus within the state APC led by a member of the House of Representatives, Danjuma Shidi, had kicked against the removal of El-Sudi as APC chairman in the state.
Shidi, who is the APC senatorial candidate for Taraba South, told pressmen at the National Assembly on Monday that El-Sudi's removal was masterminded by what he called a self-serving section of the State Executive Committee.
He alleged that the perpetrators of the act are working with the Peoples Democratic Party (PDP) in the state to destabilise the APC.
He claimed that "The perpetrators of this unholy idea are in deep romance and in fact sponsored by the Peoples Democratic Party state government in Taraba to destabilize the APC."
It was reported earlier on Monday that El-Sudi was relieved of his duty by the state executive committee. The zonal Chairman of APC in the South, Dauda Ayuba Dakinjo, revealed this while addressing newsmen in Jalingo.
According to Dakinjo, the Taraba State APC Chairman was sacked for encouraging discord in the party.
He alleged that since El-Sudi took over as the Chairman of the party, he has taken all the decisions by himself.
Dakinjo further stated that El-Sudi's steps have resulted in disaffection and disharmony in the party in Taraba State.