What Atiku Said At Bauchi PDP Presidential Campaign Rally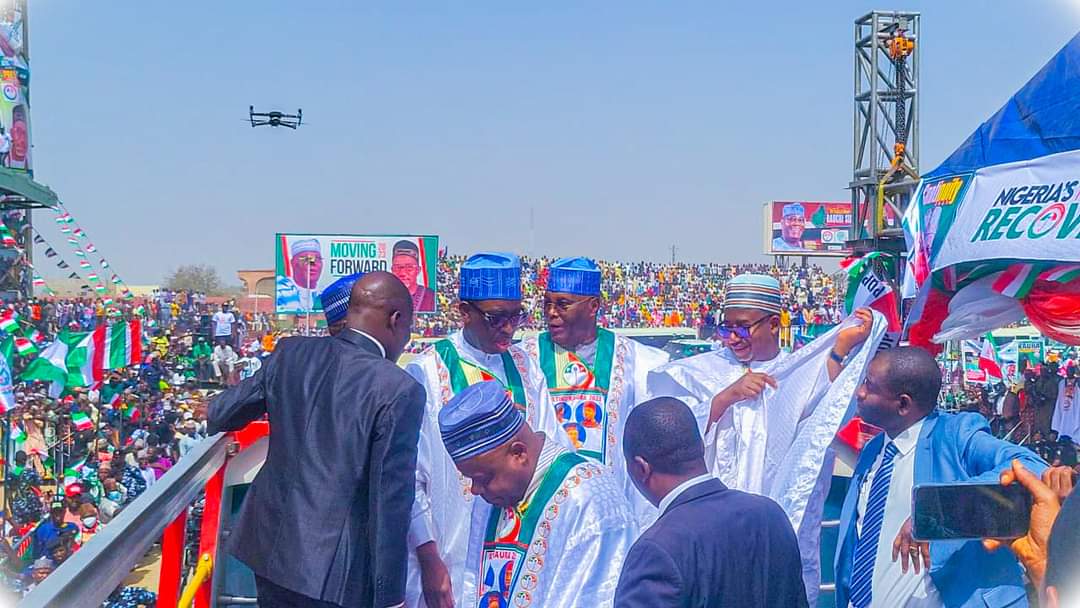 The presidential candidate of the Peoples Democratic Party (PDP), Atiku Abubakar, has promised to ensure a smooth exploration of petroleum resources in the North East if elected.
Naija News reports that the former Vice President made the promise on Tuesday during the PDP Presidential campaign rally in Bauchi State.
The PDP flagbearer stated that he would also revive the rail transportation system in the North East region if elected as the next President.
Atiku asserted that the rail lines will make it easier to transport crude oil to the seaports for exportation and also help transport petroleum products from Gombe and Bauchi to other parts of the country.
The PDP candidate also said he would invest in the empowerment of youths and women in order to discourage restiveness and other forms of anti-social behaviour across the country.
He expressed happiness at the huge crowd of supporters seen in Bauchi and commended the state governor, Bala Mohammed, for the development strides in the state.
He said: "I want to thank the people of Bauchi State for this wonderful support, the support that we have not seen in any other place across the country. I also want to thank Governor Bala Mohammed because of the good works he has done in Bauchi as we are seeing here today.
"Governor Bala Mohammed has constructed roads, schools, and health facilities and we want to commend him for all these achievements. And we recommend him to you people so that you can vote for him, and if you vote for PDP, vote from top to bottom.
"I have also pledged that the petroleum resources that have been discovered between Bauchi and Gombe States will be exploited for the broad benefit of the people, and I pledged to make sure our young men and women receive loans to set up their small and intermediate enterprises for self-employment."