What Amechi Told Me Would Happen If I Release Nnamdi Kanu – Buhari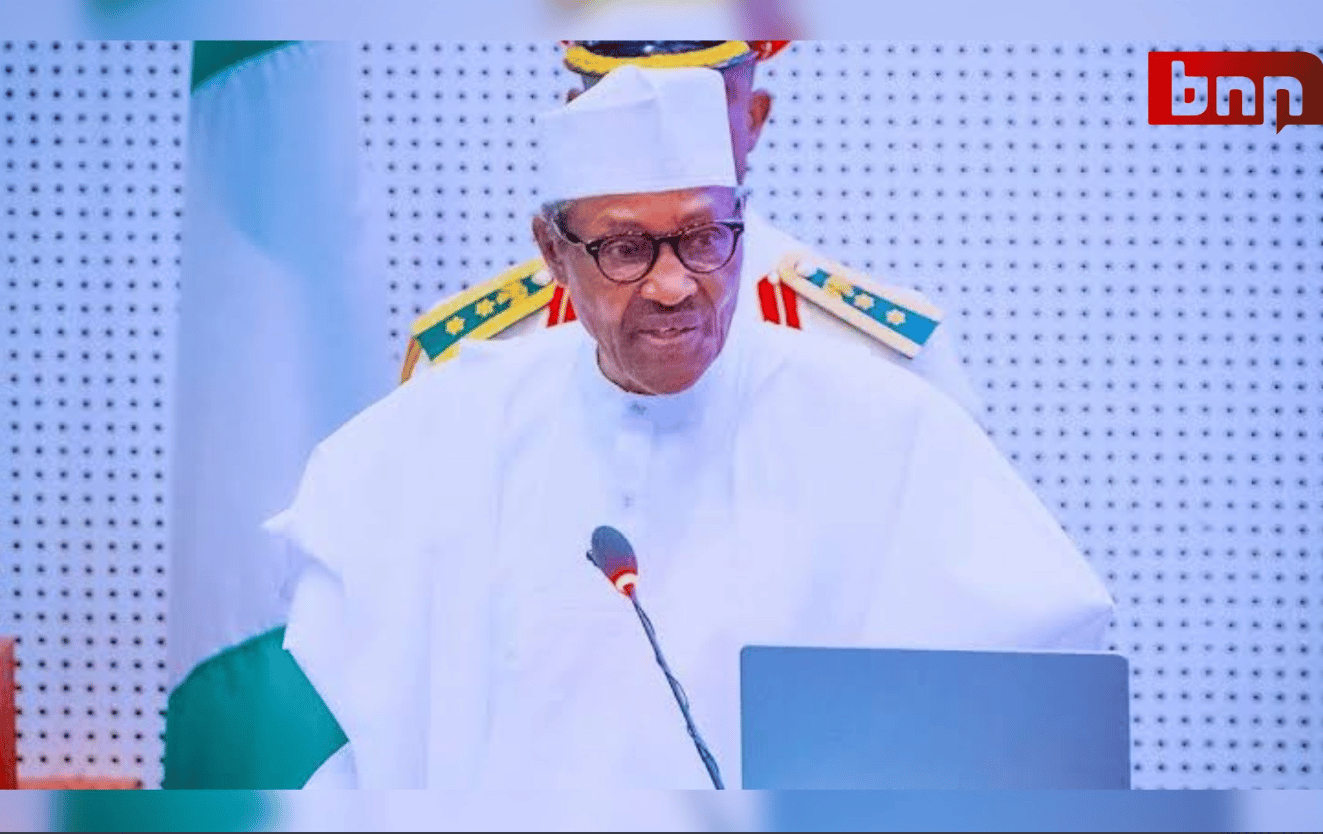 President Muhammadu Buhari has opened up on what the late First Republic Aviation Minister, Mbazulike Amaechi told him about the leader of the Indigenous People of Biafra (IPOB), Nnamdi Kanu.
Speaking on Tuesday at a 'Day of Tribute', organised in honour of Amaechi in Abuja, the president revealed that Amaechi accommodated the late South African President, Nelson Mandela, in his house in Lagos.
The president, who was represented by the Minister of Labour and Employment, Chris Ngige said that Mandela sought refuge in Amaechi's home when he was declared wanted by the then-apartheid regime in South Africa.
Speaking further, Buhari said that Amaechi, before his death told him that the IPOB's leader's release would bring peace and stability to the Southeast.
Praising Amaechi got his good works and love for humanity, the nation's leader encourage Nigerians to emulate him for the peace and growth of the country.
He noted that the elder statesman's gesture made him a recognizable patriot
Buhari lamented that Amaechi would be sourly missed as his passing had left a vacuum in the sands of history in the country.
The President said, "Mbazulike Amechi is an epitome of what every Nigerian leader should be aspiring to be. He was a man of peace and did everything possible to ensure that there is unity and peace in every part of the country.
"The unconditional release of Kanu will not only bring peace to the South East, it will rebuild the trust of the people on your administration."