Religious Leaders Are Not Your Competitors – Sultan Of Sokoto To Politicians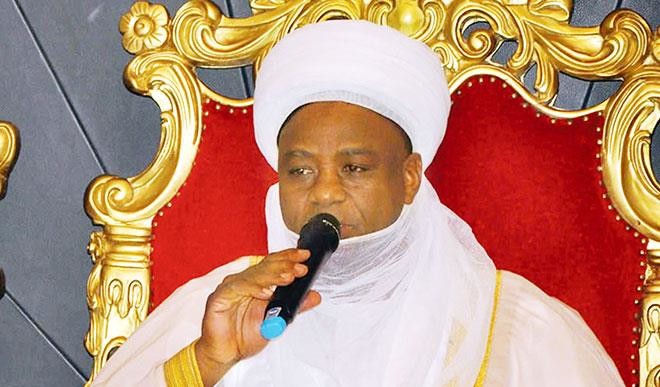 The political class and elites have been asked to see religious leaders as partners in progress, and not as competitors.
The Sultan of Sokoto, Alhaji Sa'ad Abubakar III, as gathered by Naija News made the passionate appeal on Tuesday on the occasion of the commemoration of Plateau Day of forgiveness and reconciliation at Rwang Pam Stadium in Jos, Plateau State.
The monarch said traditional rulers are not in any way competing with the political class and that they also seek to help the country in their own capacities.
He however expressed disappointment at how some of the political leaders don't want anything to do with the traditional rulers.
The sultan submitted that "Why don't politicians use the council as a platform to reach out to the common man on the streets?" Some politicians don't want to see the turbans or caps of traditional rulers, but traditional rulers will never be a problem for political leaders.
"We are not competing; we just want to help the country because of the role we have played in the past. We should be used by political leaders.
"It is wrong to abuse one another in the name of a campaign because, in the end, you will still sit down together as brothers. Only one person will be president; it is God who knows that person, but we struggle because we don't know tomorrow; only God knows tomorrow."
Urging politicians to hold peaceful and issue-based campaigns ahead of the general election, the sultan tasked the political class to carry out peaceful campaigns and have respect for one another.
He explained that campaigns should be issues-based, not based on sentiments or insults, adding that it is wrong to abuse one another under the guise of campaigning.
He advanced that "We have been talking to our political leaders to ensure that they carry out their campaigns in a peaceful manner and respect one another, knowing that it is Almighty Allah who gives power to whom he wants at the time he wants and takes it away from you without asking for your permission.
"If we realise this, why do we use our youths to burn houses and abuse one another, and at the end of this only one person will be in a government house?" The Nigeria Council of Traditional Rulers of Nigeria has all what
"It takes time to bring out lasting peace because it has people with different backgrounds as members.
"There is hope for our country; we must never lose hope because if you lose hope then you are a dead person. We have hope, which is why we have our leaders going about their campaigns trying to convince us that they are better candidates than others.
"Promise people what you can do, and the followers too should not follow them blindly.
"When they get to the office, challenge them based on their promises; don't be a blind follower; be a good follower with your eyes open and your brain quite intact."