Nigerian Air Force To Begin Airlifting 2023 Election Materials Nationwide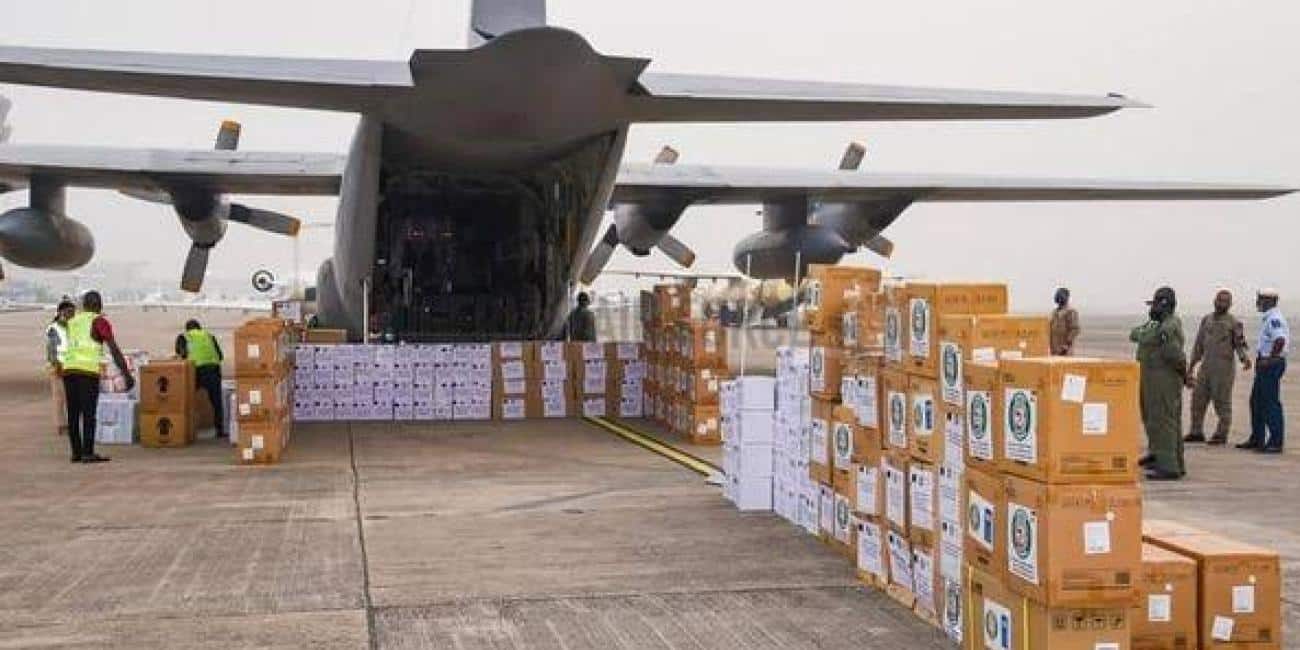 The Nigerian Air Force (NAF) said it is prepared to begin the airlifting of 2023 election materials nationwide ahead of February 25.
The Chief of Air Staff (CAS), Air Marshal Oladayo Amao, disclosed this during a meeting with Branch Chiefs, Air Officers Commanding (AOCs), Commandants and units Commanders held at Headquarters NAF, Abuja on Tuesday.
He stated that part of NAF's responsibilities is to provide aid to civil authority, include assisting the Independent National Electoral Commission (INEC) in the airlift of election materials to various parts of the country.
Amao disclosed that the force would conduct extensive training in all its units for personnel that would be deployed for election support duties. He, however, charged personnel of NAF to remain apolitical throughout the process.
In a statement released through the NAF's Director Public Relations and Information, Air Commodore Wap Maigida, the CAS urged the unit commanders to sensitize NAF personnel on the Code of Conduct for Armed Forces of Nigeria during elections, and also reminded them to be apolitical, particularly now that the elections are close.
He also charged NAF Commanders to build synergy with other security agencies within their Areas of Responsibility towards organizing joint inter-agency training to enhance the capacity of law-enforcement agencies in discharging their respective roles during the elections.
"NAF personnel are expected to work in synergy with other security agencies within their respective Areas of Responsibilities to ensure peaceful conduct of the forthcoming general elections," the statement noted.
Naija News understands that Air Marshal Amao also charged field commanders in various operation theatres across the country to sustain the tempo of operations and onslaught against terrorists.
The statement added: "Going by recent happenings in the country, it has become imperative for personnel to avoid any actions or utterances that could tarnish the image of the Service.
"While commending efforts of Commanders and personnel at various theatres of operations across the country, the CAS noted that the remarkable successes recorded so far against insurgency and terrorism was as a result of hard work, dedication and sacrifices."
Speaking further in the statement, the CAS disclosed that the NAF, in 2021 and 2022 alone, trained a total of 9,148 personnel locally and 786 personnel overseas, cutting across all aircrew and ground specialties.
According to him, currently, a total of 122 personnel are undergoing foreign training while 1,057 are on local training, and more will be processed for training in the course of the year.