Why I Am Backing A Muslim To Succeed Another Muslim – Dogara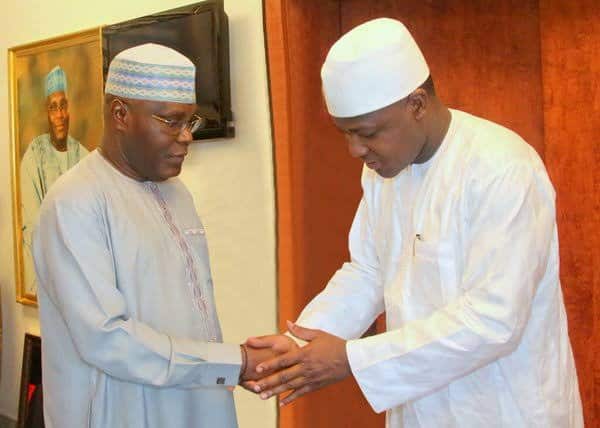 Former Speaker of the Federal House Representatives, Yakubu Dogara has called on Nigerians to support to presidential candidate of the Peoples Democratic Party (PDP), Atiku Abubakar, who is from the North, to become the next president of Nigeria.
Speaking on Monday in Southern Kaduna, Dogara urged Nigerians to back the North to produce the next President that will complete the additional four years to meet up with the South for equity and justice.
While stating that simple calculations showed that the southern region of Nigeria ruled the country for 14 years, the lawmaker said the Northern region has only ruled for 10 years.
He said: "To those saying why should a Muslim succeed another Muslim? I will say to them, the truth is what every Christian is called to. And if we must say the truth, Jonathan is a Christian, Obasanjo is a Christian, Obasanjo ruled for eight years, and Jonathan ruled for six years. So, if we sum the two together, we, I said we because I am a Christian, we have ruled this country for 14 years. Buhari has ruled for eight years and Yar'Adua ruled for two years, making a total of 10 years."
Muslim vs Christian
Dogara argued that Nigerians can only be just by allowing the Muslims have a balance of four years.
The Bauchi State politicians stated that Nigerians are too divided, stressing that we need to find a way to unite ourselves once more.
He said: "So, if you ask me as a politician, that what is the greatest challenge of our country, you can say it is leadership, I believe so, but I believe it is unity first. But it is leadership that brings about unity and that is why leadership and unity go together. So, the first task is for us to unite ourselves. Whether we are talking about the challenge of killings we are witnessing here in Southern Kaduna, banditry, terrorism, whatever it is, the solution is that we unite ourselves, because divided people have never conquered anything. So, it requires unity for us to conquer all the challenges facing us in southern Kaduna and the entire country.
"So, I will want to tell us that, some people will tell us that, we are Christians, we cannot vote a Muslim. Those who hate the unity of this country will want us to emphasize religion over unity. They want to divide us according to our tribes, instead of bringing us together, so that, we can work together and build a nation that is strong, united and prosperous.
"They will tell you, why will a Muslim succeed another Muslim as President or why will a Fulani man succeed another Fulani man? I am being very honest, because these are the discussions you find on the streets, and some of us cannot deny the fact that, we are having these discussions. But, I want to tell us that, as I have said before unless we unite, we cannot conquer."
Naija News reports that Dogara is backing Atiku to succeed President Muhammadu Buhari, who is a Muslim from the North-West state of Katsina.