What Buhari Said About Tinubu At APC Presidential Campaign Rally In Katsina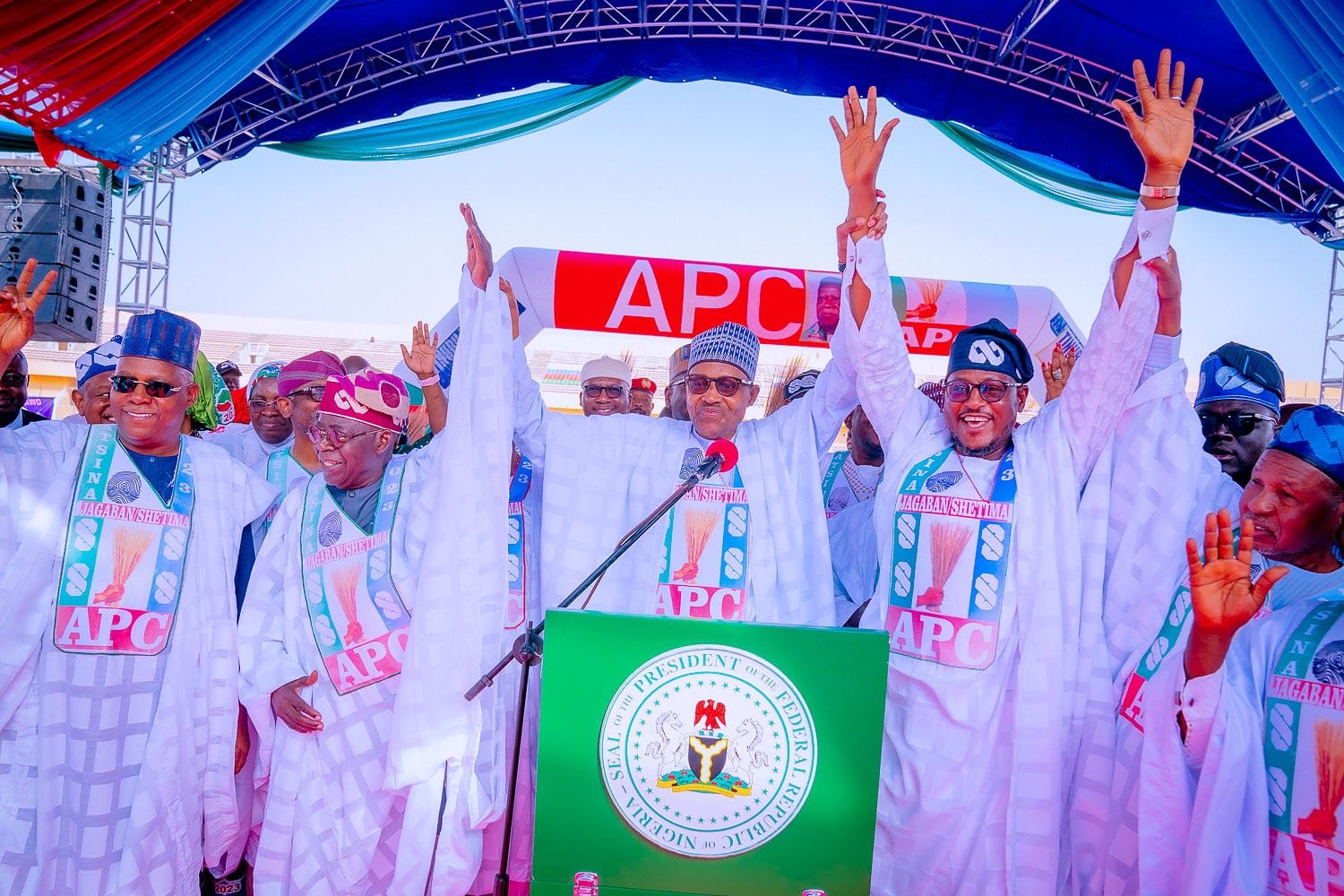 President Muhammadu Buhari has said the All Progressives Congress (APC) will ensure that the party's presidential candidate, Bola Tinubu, becomes his successor.
Naija News reports that the President was in Katsina State on Monday to seek the electorates' support for Tinubu ahead of the February 25 presidential election.
In a tweet via his official Twitter handle on Monday after the campaign rally, the President said the ruling party presented Tinubu, who was chosen and fully supported, to the people.
President Buhari, therefore, stated the APC standard bearer, by the grace of God, would be the next President of the Federal Republic of Nigeria.
He wrote: "Today in Katsina, we presented our Presidential candidate, @officialABAT to the people. Chosen and fully supported by our party,@OfficialAPCNg, and by the grace of God the next President of the Federal Republic of Nigeria. We will work hard to achieve this!"
Today in Katsina, we presented our Presidential candidate, @officialABAT to the people. Chosen and fully supported by our party, @OfficialAPCNg, and by the grace of God the next President of the Federal Republic of Nigeria. We will work hard to achieve this! pic.twitter.com/x9otmIJZAG

— Muhammadu Buhari (@MBuhari) February 6, 2023