Tinubu Sends Message To Families Of Slain Katsina Vigilantes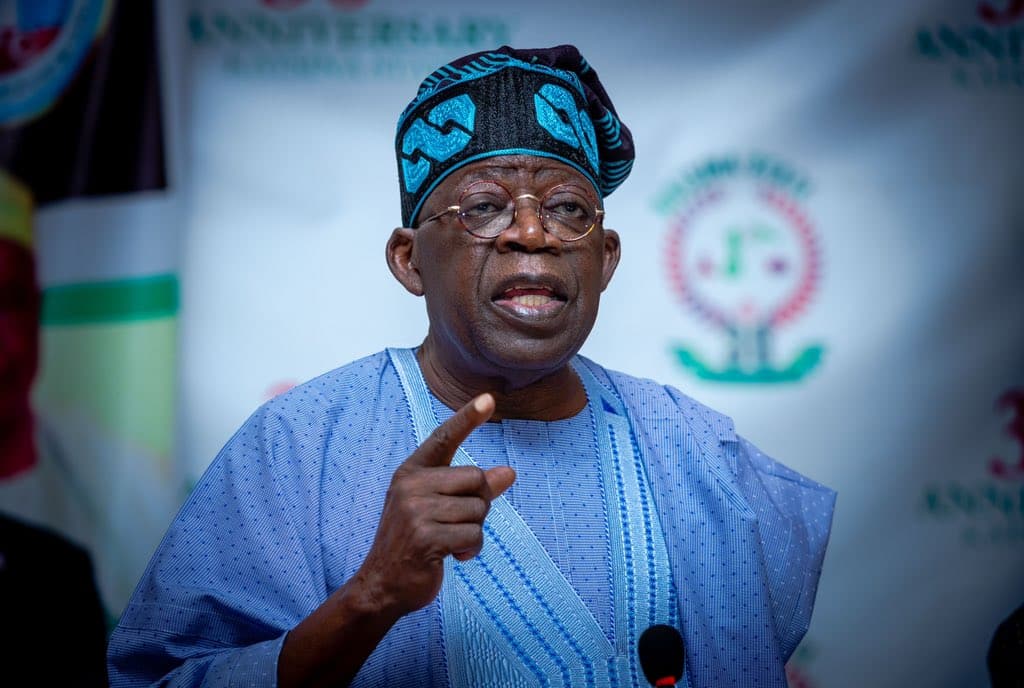 The presidential candidate of the All Progressives Congress (APC), Bola Tinubu, has commiserated with the families of the 41 vigilantes killed by bandits in Katsina State.
Naija News gathered that some bandits, on Wednesday, invaded the home of one Alhaji Muntari in Kandarawa, Bakori Local Government Area (LGA) of the state, and stole 80 animals.
In an attempt to retrieve the stolen animals, members of the proscribed vigilante group, Yansakai, went after the bandits, but they were ambushed and 41 of them were killed by the gunmen at Yargoje forest of Kankara LGA of the state.
Speaking at the APC campaign rally held at the Muhammadu Dikko Stadium in Katsina, Tinubu condoled with the people of the state over the incident and promised to defeat banditry if elected.
The former Governor of Lagos State also assured the Katsina electorate that efforts are ongoing to eliminate banditry in the state.
He said: "We will definitely deal with them. They will not go scot-free. Whether they derive some moment of joy or satisfaction, we are saying we are courageous, we are strong, we believe in Allah, and we will defeat them. They are evil. We will eliminate them."
Tinubu, therefore, thanked party supporters who attended the campaign rally in large numbers in spite of the killing of the vigilantes.
He also thanked security agencies for their efforts and asked party supporters and Nigerians not to allow the "Poverty Development Party" to come back to power.
"No to PDP, no to evil, no to killers," he said.
Hours after attending the rally, Tinubu appreciated the welcoming warmth of APC members in Katsina who attended the event in large numbers despite the decision to scale down the rally to mourn members of vigilantes killed by bandits.
In a series of tweets, Tinubu wrote: "I appreciate the welcoming warmth of our dear members in Katsina State who turned up in large numbers despite our decision to scale down the rally to mourn members of vigilantes killed by bandits.
"I condole with the affected families and vow to end the scourge of insecurity once and for all in Nigeria if I am elected as the next President of this nation. #RenewedHope23"