'Tinubu Ole' – Osun Residents Chant As Woman Lays Curse On APC Presidential Candidate (Video)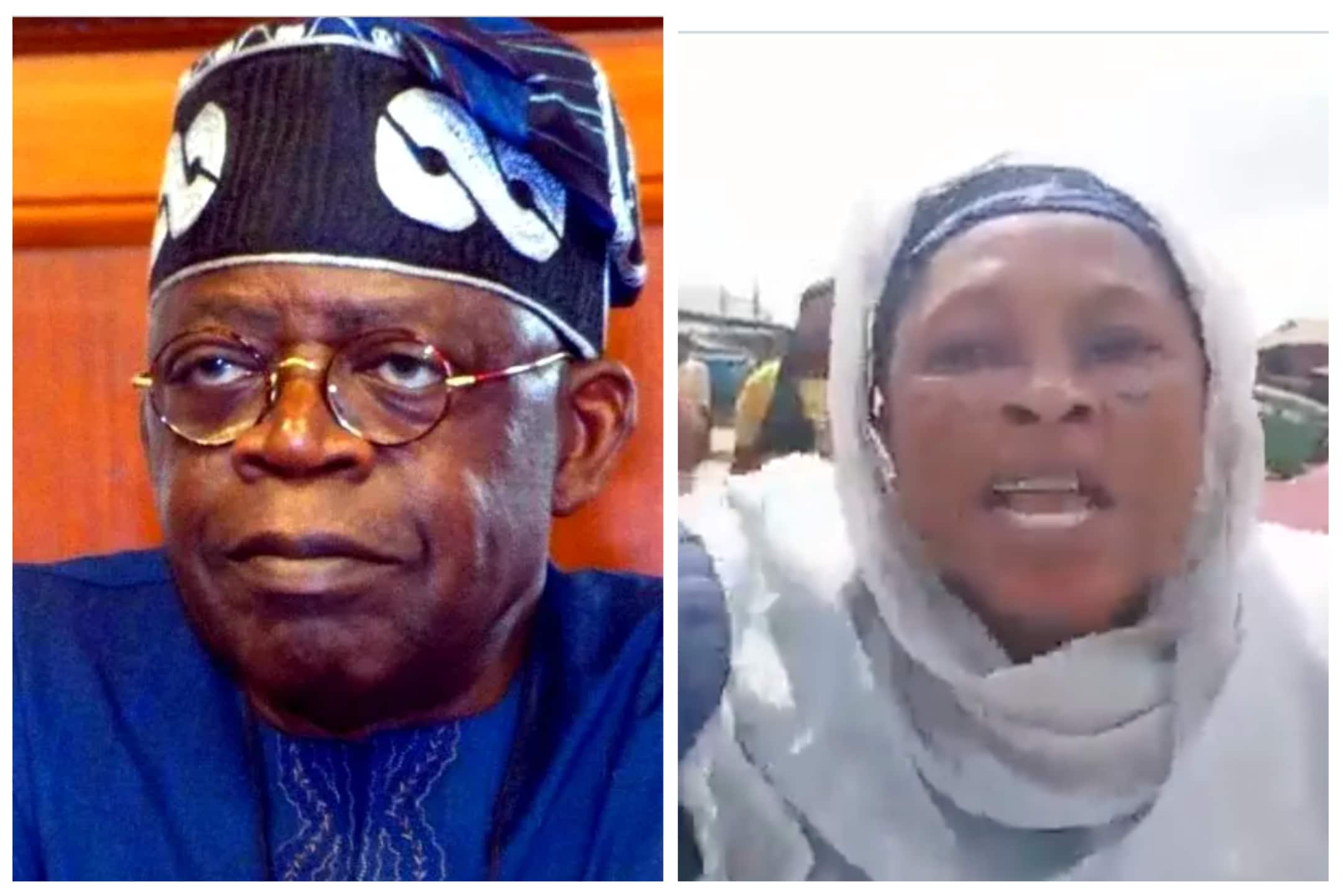 As the economic chaos continues in the country, some residents of Osun State have taken to the street to protest as they taunted the All Progressives Congress (APC) presidential candidate, Bola Tinubu.
Naija News reports that in a video sighted online, one of the women could be seen shouting 'Tinubu Ole, Ole, (thief), omo Saka Layonu Ole', stating he would not get any vote from his alleged country home, Ede in Osun State.
The woman said the country would not be ruled by the APC candidate as she kept cursing Tinubu, adding he will not succeed in ruling Nigeria.
Other women and residents in the state were also seen carrying placards and chanting in the background.
Crowd Responds With 'Sai Atiku' As Tinubu Shouts APC
Meanwhile, Tinubu was subjected to ridicule at a campaign rally in Katsina State, the country home of President Muhammadu Buhari after the crowd who attended the rally kept shouting 'Atiku' when he chanted 'APC' and 'Nigeria' during the event.
Speaking at the rally, Tinubu gave Kastina residents reasons why the Peoples Democratic Party (PDP) must not return to power. He also promised to find a solution to "insecurity" in the country.
He pointed out that the president meant well for the country and that "16 years of the PDP was a waste", adding that he will ensure no one is left behind if he becomes president.
However, whenever the APC candidate shouted 'APC' and 'Nigeria', the people at the campaign ground shouted the name of the former vice president, Atiku Abubakar.