Peter Obi: Do Not Waste Your Votes On Labour Party – Dogara Tells Southern Kaduna Residents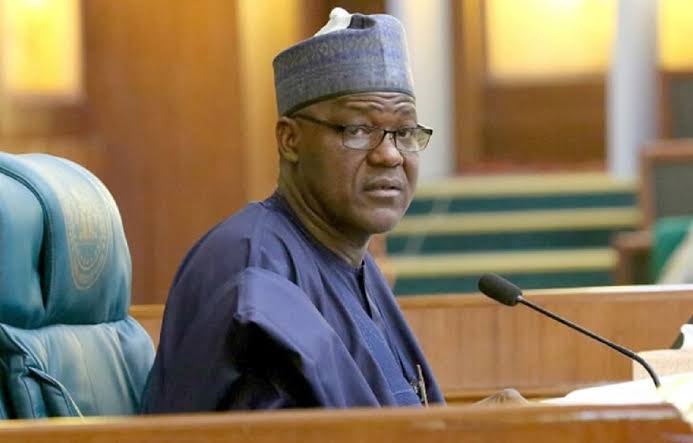 Former Speaker of the House of Representatives, Yakubu Dogara has called on Nigerians not to waste their votes on the Labour Party in the forthcoming elections.
Dogara, who recently defected to the Peoples Democratic Party (PDP) and backed the party's presidential candidate, Atiku Abubakar, said God is against wastage.
Speaking on Monday in Southern Kaduna, the lawmaker said to win the presidential one has to get 35 to 40 per cent of the votes from the North-West and win massively in the other zones, stressing that the Labour Party can not get 25 per cent of the votes from the region.
Dogara said: "It is not my responsibility to tell the people of Southern Kaduna what to do, because you have been very smart politically. So, I am just here to remind us of the things we know, so that we don't forget.
"If you are a pedestrian politician, ask yourself again, can you become Nigeria's president without winning substantial votes from this region of North-West based on the number of votes per zone as released by INEC?
"To become President of Nigeria, you have to get 35 to 40 per cent of the votes from the North-West and win massively in the other zones. So, can Labour Party get 25 per cent of the votes from the North-West? Of course not. So, let us. It deceives us, I am not very well schooled in the Qur'an but I am schooled in the Bible; the Bible is against waste, and Jesus Christ is against waste. Jesus Christ himself who is the author and finisher of our faith frowned against the waste of food.
"So, anyone who is telling you to go and waste your vote, that is the vote of the anti-Christ. So, I want you to register that, and let it sink. Our God is not a God of waste; He doesn't waste anything. Anything He gives you, he said you must trade and profit it. The servant went and hid his talent, he didn't make one kobo, so that he can return it to the master the way it is. But you want to waste the votes that God has given you and you hope that God will commend you, no! Your name is a wicked and useless servant. These are not my words, but the words of Jesus Christ.
"So, by the grace of God, Nigeria will receive liberation, but we must vote for Atiku and Okowa at the federal level because that is the ticket that will unite Nigeria, that is the ticket that will rebuild Nigeria. At the state level, the APC fears that Isah Ashiru takes over the government house, so let's give them what they fear."
Naija News reports that former Anambra State Governor Peter Obi is the presidential candidate of the Labour Party.