Ortom, Deputy, 22 Council Chairmen Boycott Atiku's PDP Campaign Rally In Benue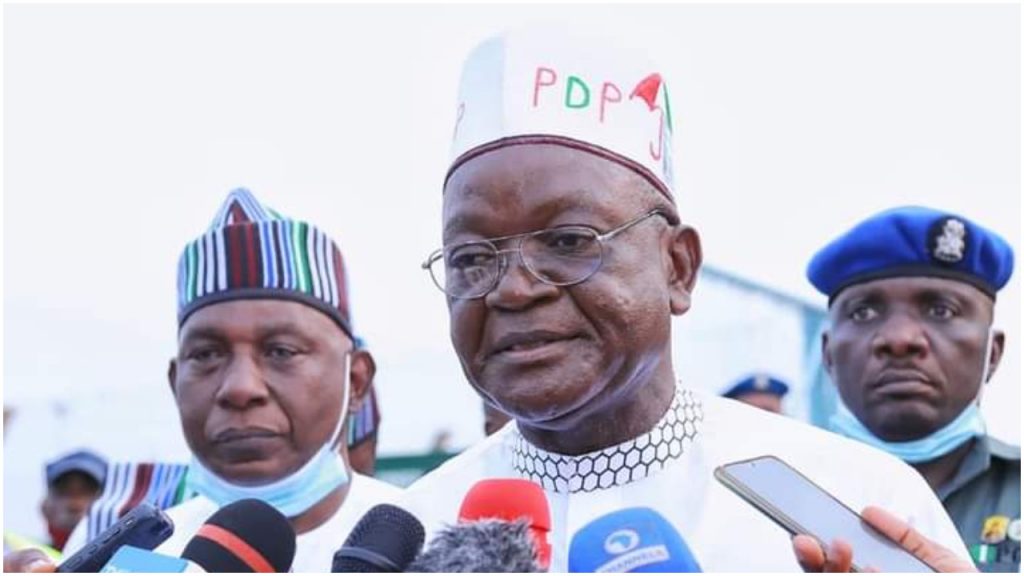 Peoples Democratic Party (PDP) chieftain, Governor Samuel Ortom and members of his cabinet boycotted the party's presidential campaign rally in Benue State on Monday.
The presidential candidate of the PDP, Atiku Abubakar, national chairman of the party, Iyorchia Ayu, and other party chieftains were in Makurdi yesterday for the party's campaign rally ahead of the 2023 general elections, Naija News reports.
However, the state Governor and his deputy, Benson Abounu, commissioners, aides, and the state's 22 local government chairmen were all reportedly absent from the event.
Recall that PDP chairman, Ayu hails from Benue State. The state's governor, Ortom is as well a chieftain of the party, but now in a faction led by Rivers State Governor, Nyesom Wike.
Ortom formed part of the PDP G5 governors waging war against the party's national leadership. The five governors had vowed not to support Atiku winning the February 25th presidential election.
Naija News understands, however, that the PDP rally yesterday was attended by former governor of Benue State, Senator Gabriel Suswam, former president of the Senate, David Mark, and the three senators representing Zones A, B, and C, Suswam, Orker Jev, and Abba Moro.
Also in attendance were the state's PDP governorship candidate and his deputy, Titus Uba and John Ngbede, as well as some state working committee members.
Speaking at the rally, Ayu urged Ortom, who had not supported Atiku, to return to the main fold of the PDP and join forces with the party to save Nigeria.
According to Ayu, one of the G-5 governors, Okezie Ikpeazu of Abia State, was at his house two days earlier and that he was on his way returning to the main fold.
Ayu begged Ortom to follow suit with Ikpeazu who he claimed is leaving the G5 camp soon.
"I'm appealing to my younger brother, Governor Samuel Ortom, to come back to the party so we can rebuild the party. Ortom has nowhere to go," the PDP national chairman said.
Ayu stressed that Ikpeazu visited his home after his preferred governorship aspirant lost his bid at a rerun primary election, which was held following the candidate's death, whom Ikpeazu preferred as his successor.
"We have resolved the problem with Governor Ikpeazu, and he is coming back. Two days ago, he was in my house because his candidate lost the primary," Ayu said.
Ayu admonished party supporters to vote for all PDP candidates in the forthcoming election, stressing that the only messiah is the PDP candidate, Atiku.
"One week is enough for us as a party to resolve our problems," Ayu said.