Nigerian Newspapers Daily Front Pages Review | Tuesday 7th February, 2023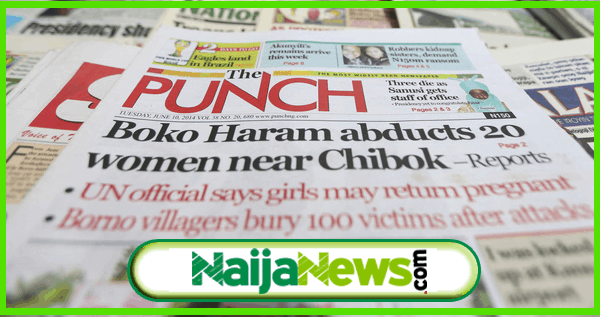 Naija News looks at the top happenings making headlines on the front pages of Nigeria's national newspapers today Tuesday 7th February 2023.
The PUNCH: The February 10 deadline for the currency swap announced by the Central Bank of Nigeria has pitted Governors Nasir El-Rufai of Kaduna, Yahaya Bello (Kogi) and Bello Matawalle (Zamfara) against 14 political parties which threatened to boycott the February 25 election, should the CBN extend the time limit. This is as a High Court of the Federal Capital Territory has restrained the President, Major General Muhammadu Buhari (retd.), CBN, its Governor Godwin Emefiele and 27 commercial banks from suspending, stopping, extending or interfering with the currency swap terminal date.
---
The Guardian: With three days left to the expiration of the February 10 deadline, a Federal Capital Territory (FCT), High Court, has compelled the Central Bank of Nigeria (CBN) and 27 commercial banks to go ahead with the full implementation of the naira redesign policy, restraining President Muhammadu Buhari from further extending the deadline.
---
Vanguard: THE Peoples Democratic Party, PDP, and the All Progressives Congress, APC, were at each other's jugular, yesterday, over PDP's allegation that some APC leaders were seeking to swap N22.5 billion old Naira notes for new ones in Kano State in pursuit of Asiwaju Bola Tinubu's presidential quest. The PDP alleged that two North-West APC governors were spearheading the moves and urged the security agencies to foil the "clandestine plot."
---
The Nation: The raging storm over the naira redesign and scarcity has moved to the courtrooms. Three states – Kaduna, Kogi and Zamfara – have urged the Supreme Court to suspend the policy immediately. They said it was doing more harm to the economy and livelihoods than envisaged.
Thank you for reading, that is all for today, see you again tomorrow for a review of Nigerian newspapers.