NFF Confirms Nigerian Players In Turkey Are Safe Amidst Multiple Earthquakes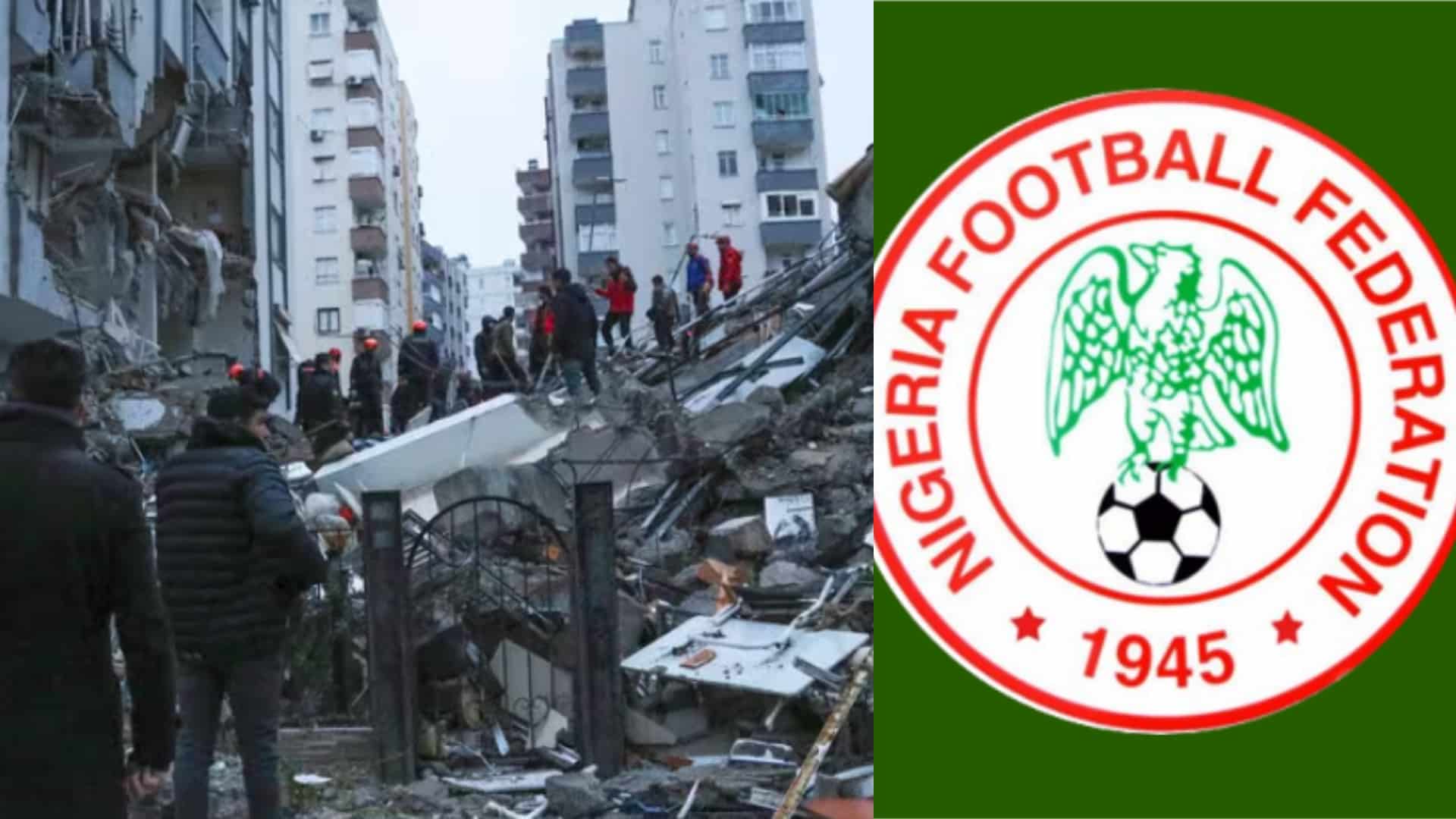 The Nigeria Football Federation (NFF), has confirmed that all Nigerian players in Turkey are safe amidst multiple earthquakes in the country.
Following the terrible earthquakes that devastated the city of Kahramanmaras in southern Turkey on Monday, the NFF released a statement on Monday night via an Instagram post to express its sadness over the situation and sympathized with the victims of the disaster.
Over 3,800 people have died and many more have been injured as a result of the devastating earthquakes that struck southern Turkey and northern Syria in the early hours of Monday and the afternoon of the same day.
Late on Monday night, Naija News reported that a Ghanaian footballer, Christian Atsu was among those trapped in the rubbles.
However, in the early hours of today, Naija News reported that the Ghanaian international who is currently contracted to Turkish club Hataysport has been found alive but injured in the incident.
The 31-year-old former Chelsea and Newcastle United winger is currently responding to treatment in an undisclosed hospital in Turkey.
Amidst that, the NFF clarified that all Nigerian footballers in Turkey are fine and not directly affected by the disaster.
The NFF statement read: "The Nigeria Football Federation is sad about the unfortunate earthquake in Kahramanmaras city of Turkey. NFF President, Alh. Ibrahim Gusau has reached out to Nigerian players based in Turkey and they have all confirmed that they are fine.
"We pray the souls of the departed rest in peace even as we commiserate with the people of Turkey at this time."