I Am Not Coming Back – Nollywood Actor Shares 'Japa' Plans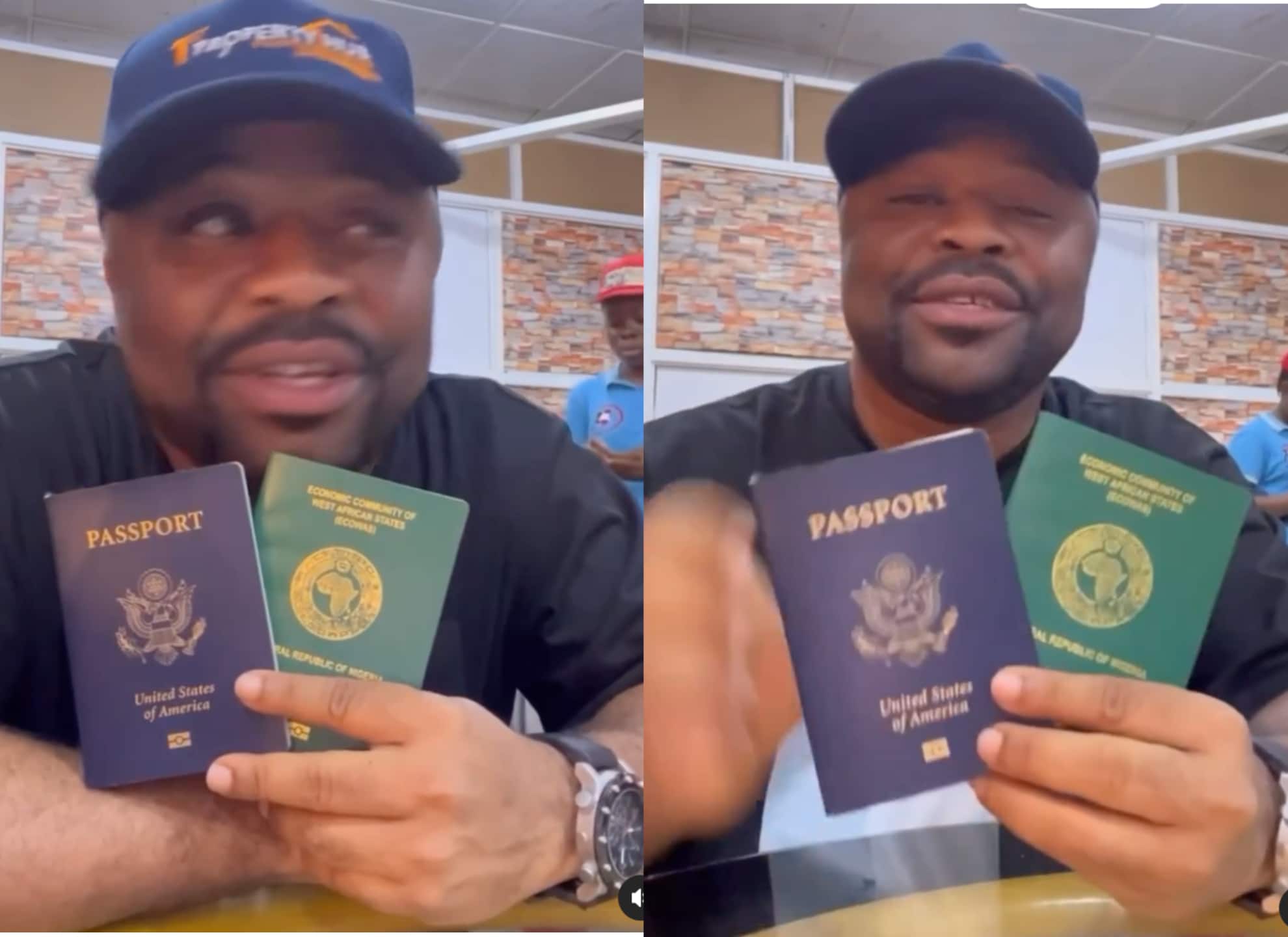 Nollywood actor

, Osinachi Dike has expressed excitement for leaving Nigeria after becoming a citizen of the United State of America.

Naija News reports that in the last two years, the country has witnessed a surge in the number of youths leaving the country due to the economic hardship.

Taking to his Facebook page, the comic actor showed off his passport, further educating his fans on the differences between the two passports.

According to the film star, the major difference between a Nigerian and American passport is the leaders.

He added that bad leaders had reduced significantly the value of the Nigerian passports.

Speaking about his children, the movie star stated that he has left his children for his wife to take care of as he wants to hustle and at the same time, enjoy his life.

He wrote: "Help me thank God. It has not been an easy thing. I will be leaving my family, my wife should take care of the children.

"I have tried my wife should take care of my kids. I need to leave, I need to go and make money. I am not coming back. Infact, anywhere you see me in Owerri or in Nigeria collect money from me cause I am no longer around.
"Let me go and enjoy myself."