Black Market Dollar To Naira Exchange Rate To 7th February 2023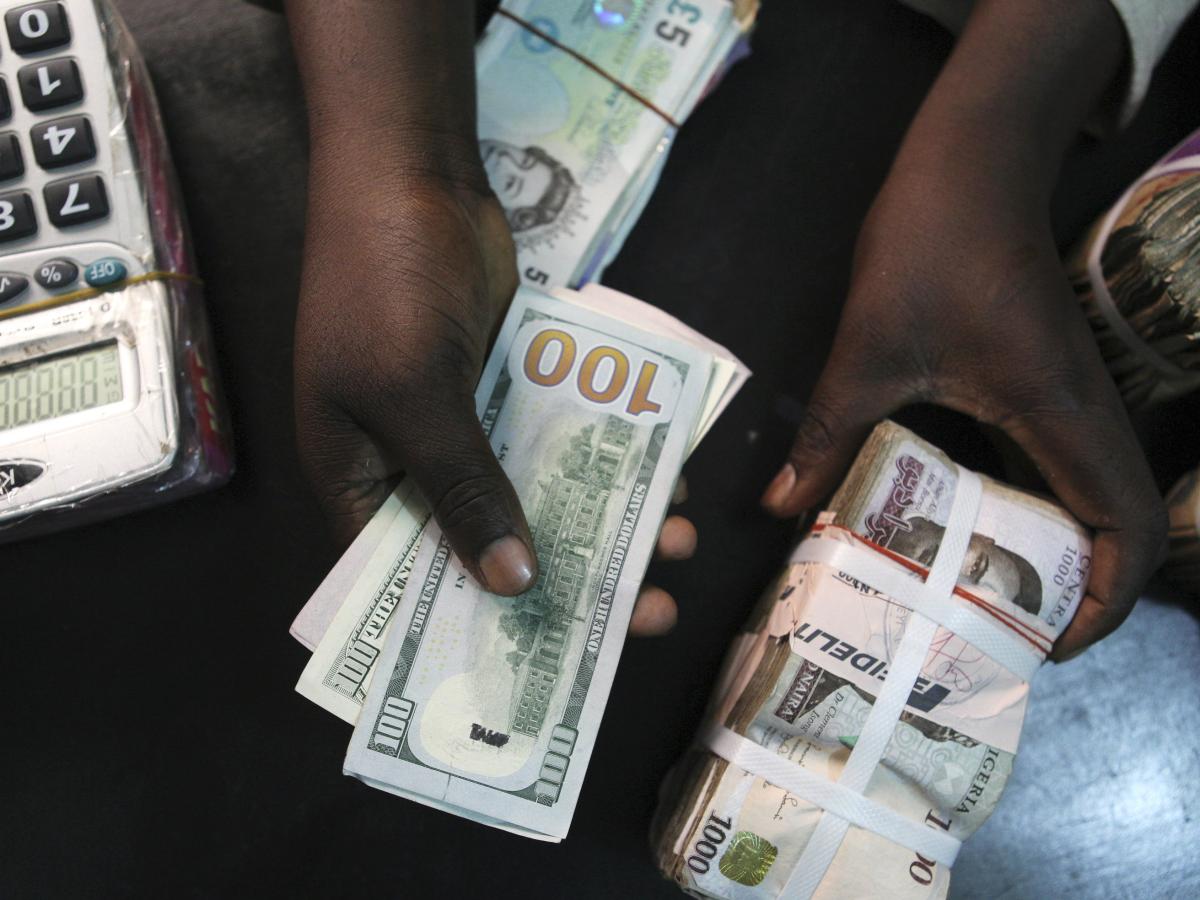 What is the Dollar to Naira Exchange rate at the black market also known as the parallel market (Aboki fx)? See the black market Dollar to Naira exchange rate for 6th February, below. You can swap your dollar for Naira at these rates.
How much is a dollar to naira today in the black market?
Dollar to naira exchange rate today black market (Aboki dollar rate):
The exchange rate for a dollar to naira at Lagos Parallel Market (Black Market) players buy a dollar for N755 and sell at N765 on Monday 6th February 2023, according to sources at Bureau De Change (BDC).
Please note that the Central Bank of Nigeria (CBN) does not recognize the parallel market (black market), as it has directed individuals who want to engage in Forex to approach their respective banks.
Dollar to Naira Black Market Rate Today
| | |
| --- | --- |
| Dollar to Naira (USD to NGN) | Black Market Exchange Rate Today |
| Buying Rate | N755 |
| Selling Rate | N765 |
Please note that the rates you buy or sell forex may be different from what is captured in this article because prices vary.
The Federal Capital Territory (FCT) High Court, has stopped the Central Bank of Nigeria (CBN) from suspending or extending the February 10 deadline for the phase out of the old naira notes.
Naija News reports that the presiding judge, Justice Eneojo Eneche, gave the ruling on Monday in a motion by five political parties.
Justice Eneche also stopped President Muhammadu Buhari and 27 commercial banks from interfering with the deadline or issue any directive contrary to the said date.
The judge also granted an order directing the Chief Executive Officers (CEOS) of the banks, to show cause why they should not be arrested and prosecuted for the financial sabotage of the country, by illegally hoarding and not disbursing the new N200, N500, and N1000 bank notes, despite supply of such notes by the apex bank.
In the 27 grounds by the applicants they made out a case showing that politicians who ostensibly were in possession of illicit funds were the ones who wanted the policies suspended.
Buhari, last year, approved the redesign of the banknotes. The move has, however, created hardship among Nigerians who have struggled to lay hands on the new notes as the February 10th deadline for the currency swap inches closer.
In the wake of the naira swap crisis, the CBN maintained it would not extend the deadline.