Atiku Reveals APC's Plot Days To 2023 Presidential Election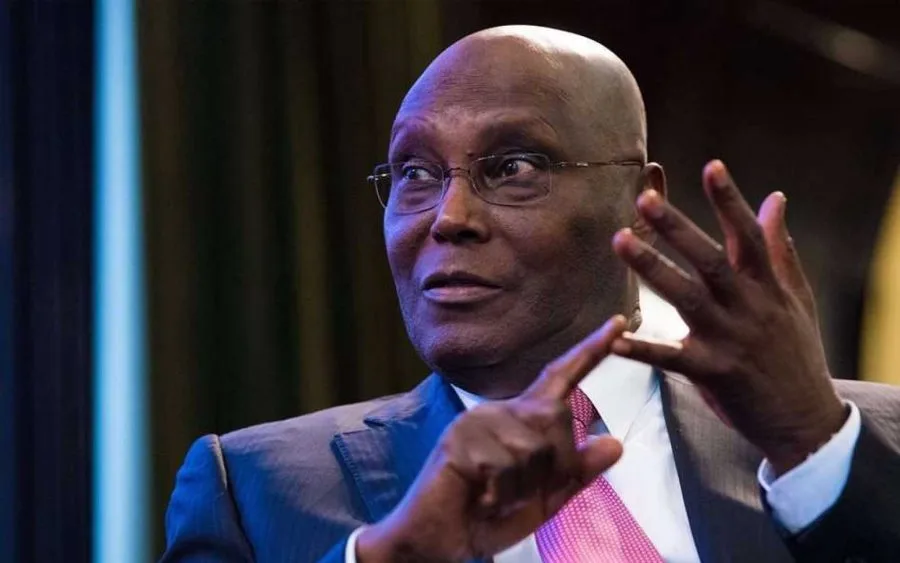 The Presidential candidate of the Peoples Democratic Party (PDP), Atiku Abubakar, has alleged a fresh plot by the ruling All Progressives Congress (APC) against him ahead of the 2023 general election.
Naija News reports that the forthcoming poll in the country is scheduled to commence on February 25th, starting with the Presidential, Vice Presidential, members of the Senate and House of Representatives election. Governorship elections and others are scheduled to follow subsequently in March.
In a statement made available to newsmen in Abuja on Tuesday, Atiku alleged that the APC is trying to instigate the Christian community against him.
The statement signed on Atiku's behalf by his Media Adviser, Paul Ibe, accused the ruling party of trying to play the religion card against his candidacy, explaining that he was informed of a sacrilegious picture of himself superimposed onto the image of Jesus Christ.
The former Vice President expressed concerns about the image reportedly making the rounds on social media, saying it was the handiwork of the ruling party.
According to the PDP presidential candidate, his opponents are behaving like drowning people who would clutch at anything in a sinking situation.
Atiku, however, said he was not surprised they could go to this extent as it is characteristic of them to sow divisions amongst our diverse people.
The statement added: "The PDP presidential candidate has distanced himself from the sacrilegious image of Jesus being used by his opponents to discredit him and his campaign organization.
"Atiku described the superimposition of his picture onto the image of Jesus as 'a mischievous and desperate effort by his APC opponents to use religion for political purposes in order to pitch him against Christians and spread discord between Muslims and Christians."
It added: "APC is exhausted because they have squandered their goodwill and even their campaign of lies and propaganda are not working for them, and Nigerians have seen the light enough not to be fooled anymore by a such desperate last-ditch tactic of a soldier about to kiss the dust.
"I'm not your enemy; your enemy is your own disastrous record in terms of security, education, job creation, unemployment, and unity. Your own performance record is your own greatest undoing.
"The 2023 election is a confidence vote on APC. Nigerians are wiser; using religion to divide the people can't work. Suffering and hardship unite and galvanize people against failure and incompetence."
He urged them to pray for forgiveness before God for the sacrilege that they have committed and also to Nigerians to forgive them for the sorry past they have put the country to.