2023: What You Should Tell Those Who Want You To Vote Based On Religion And Ethnicity – Peter Obi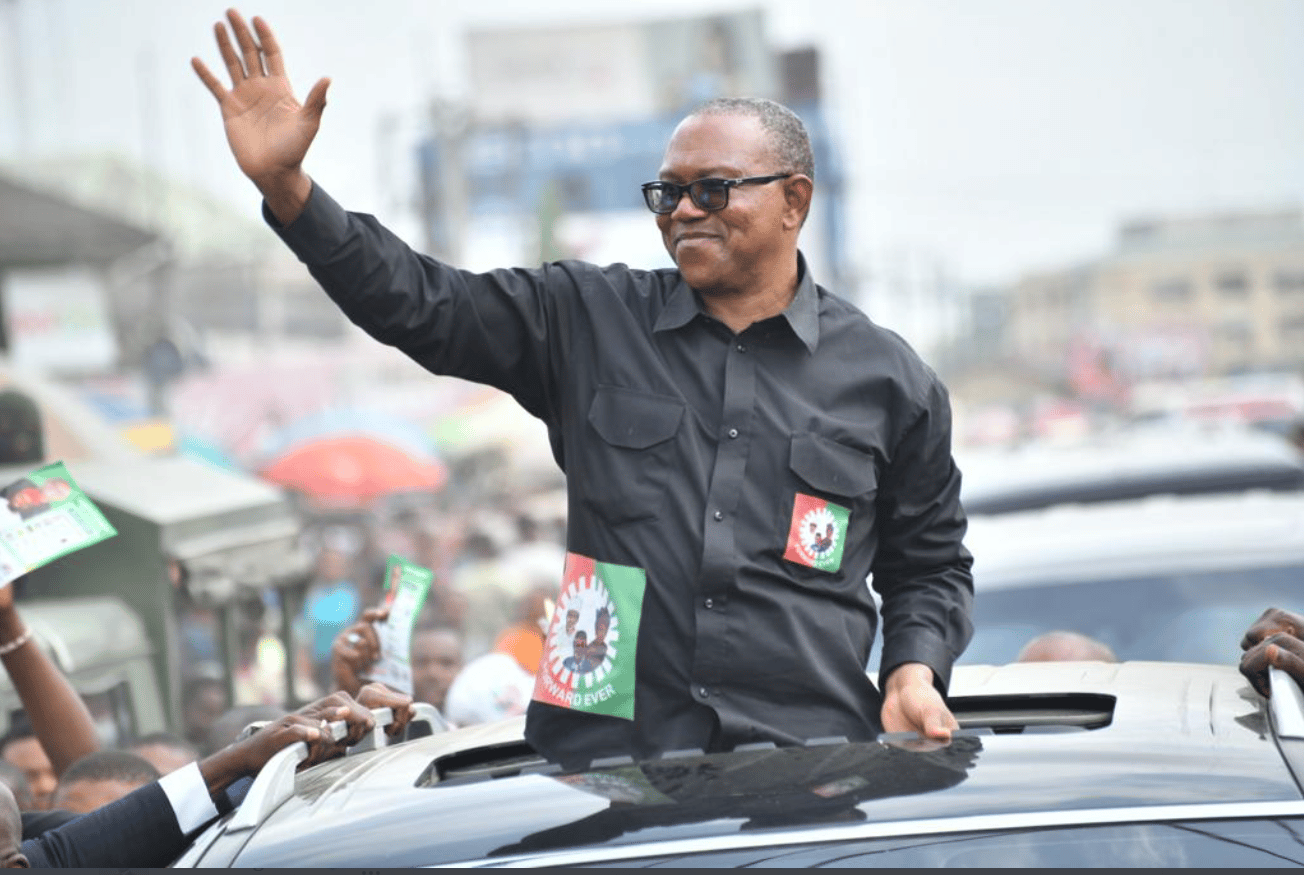 The presidential candidate of the Labour Party (LP) Peter Obi has cautioned Nigerians against voting along ethnic or religious lines in 2023.
The LP candidate gave the warning on Monday in Kwara State while speaking at his party's campaign rally.
Obi noted that no religion or ethnic group buys bread at a cheaper rate hence when politicians come to the electorate to convince them to vote along such sentimental lines, the people should remind such politicians that they are hungry, jobless, and unemployed.
Speaking at the Metropolitan Square in Ilorin, the venue of the Kwara State rally, the former Anambra State Governor said: "This year's election, they are going to come to you and they will tell you to vote for them based on tribe. Please, tell them you are hungry, unemployed, and suffering. No tribe buys bread cheaper."
"They will come with religion and tell you that they are Muslims or Christians. Tell them you are hungry and have no jobs and the students are not in school. All these, you should resist. Do not allow them to continue."
Obi also promised to tackle insecurity in every part of the country and ensure peace reigns.
Supporters Welcome Obi/Datti
Meanwhile, the Labour Party (LP) presidential candidate, Peter Obi pulled a notable crowd at his presidential rally which was held in Kwara state.
Naija News reports that the rally took place in Ilorin, the Kwara state capital city on Monday.
The former governor of Anambra state in continuation of his campaign rally ahead of the forthcoming election stormed the state alongside his running mate, Datti Ahmed, and other chieftains of the party.
The LP candidate received a rousing welcome from their teeming supporters at Ilorin international airport and at the campaign venue.