2023 Election: INEC Chairman And NSA Meet In Abuja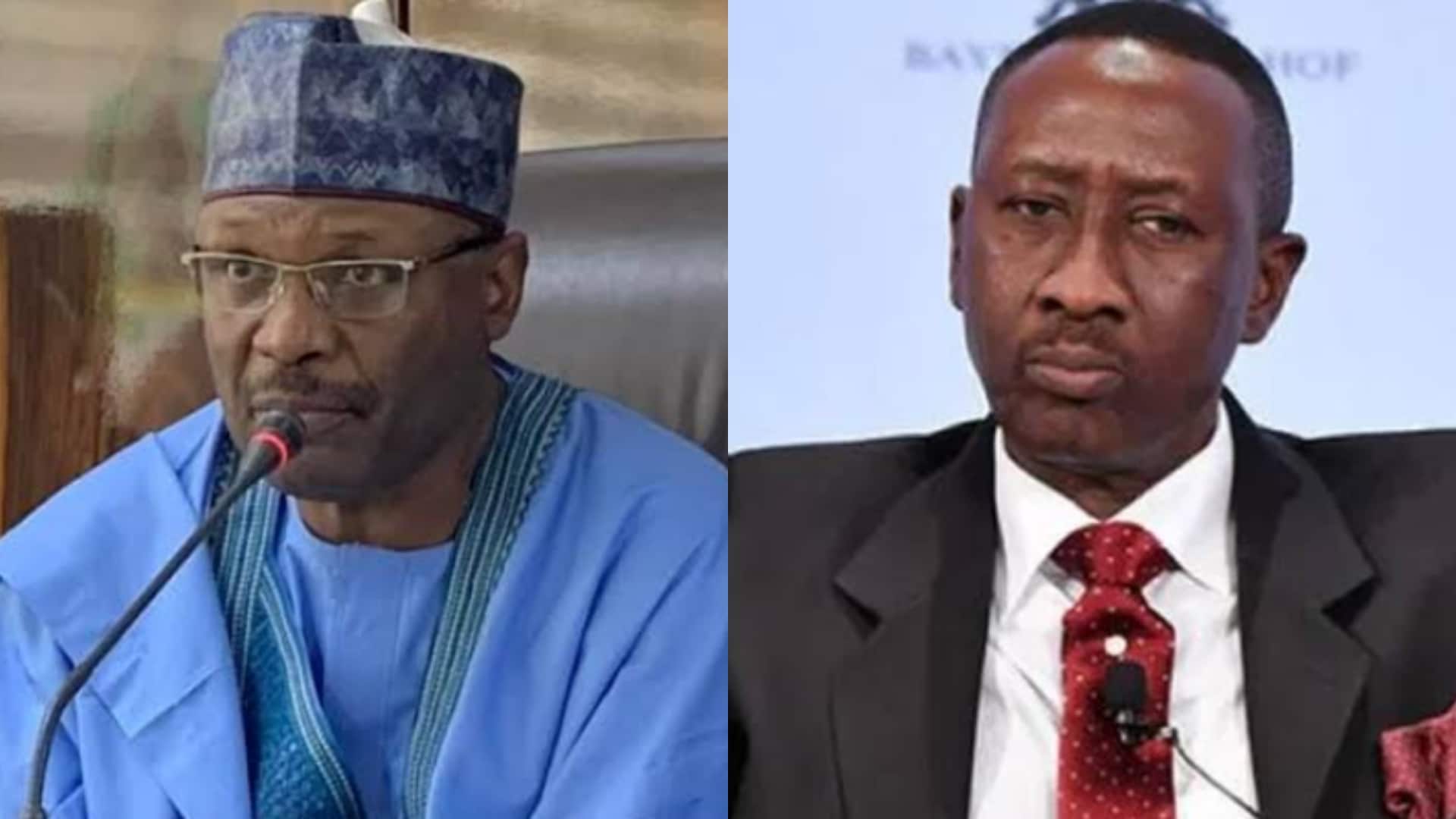 The Chairman of the Independent National Electoral Commission (INEC), Mahmood Yakubu on Tuesday met with the National Security Adviser, Babagana Monguno over the forthcoming generation election.
The meeting which is said to be centered around security-related issues in connection with the polls is coming 17 days before the 2023 general election.
Hours before the meeting, the INEC chairman met with the Central Bank of Nigeria, Godwin Emefiele to discuss the impact of the ongoing cash scarcity across Nigeria on the forthcoming election.
After he met with the CBN governor, the INEC chairman engaged with Monguno where the chairman got the assurance that security officers were well-prepared for the election.
"We had several meetings with the chairman of INEC, the Inter-Agency Consultative Committee on Election Security, which I co-chair. We know what we have done. We are sure of what we have on the ground", the NSA told reporters after his meeting with the INEC chairman on Tuesday.
"All of us here who are the managers of security in the electoral process know what we're doing. We are not in any way in doubt but we need to let the entire country know that agents of bad news peddling all kinds of stories around, we see these on social media. If these are intended to scare people, I want to dispel such illusions.
"Everybody that is concerned in carrying out his legitimate undertaking, casting his or her vote will do so in a secured atmosphere. It's very important that Nigerians are not pushed to the limit where they will abandon their number one responsibility as citizens. All security agencies are up to the task."
While the INEC chairman added: "With just 17 days to go, security is a critical moment for the 2023 general election. We want to welcome the assurances from the National Security Adviser, the Chief of Defence (Staff), the Inspector-General of Police and (other) security agencies.
"We are aware that addition security has been deployed to our facilities nationwide. We also note the increasing tempo of activities in many troubled spots nationwide.
"We are confident that these actions will further reassure voters, our personnel, service providers, stakeholders of their safety during elections and free, fair and peaceful process. We look forward to a comprehensive plan for the deployment of security personnel."