2023: Dele Momodu Speaks On Power Shifting To South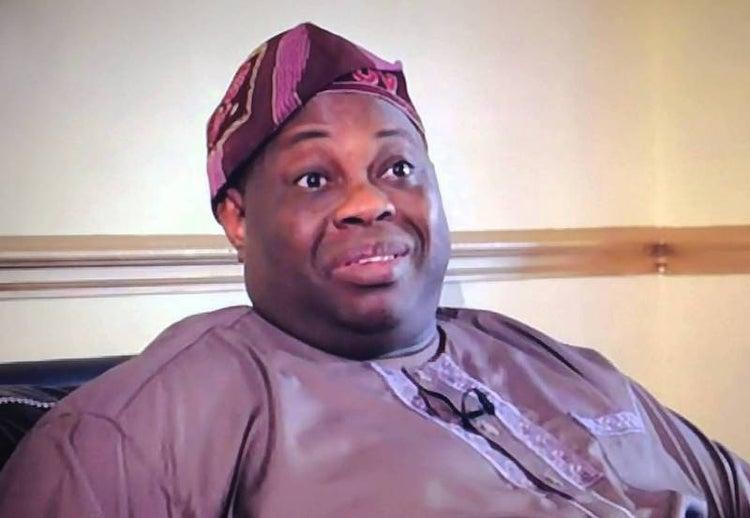 A chieftain of the Peoples Democratic Party (PDP), Dele Momodu has distanced himself from claims that he asked for power to be shifted to the South in the 2023 presidential election.
Momodu stated this on Tuesday in an interview with Channels TV.
He said, "I never said it (2023 presidency) must, as a matter of life and death, become a southern affair."
Momodu, who contested in the presidential primary of PDP in May 2022, lost to former vice president, Atiku Abubakar.
The ally of the PDP flagbearer had in the past stated that it was unfair for a northerner to succeed President Muhammadu Buhari whose eight years will end in May 2023.
However, in a twist, Momodu, who is the Director of Strategic Communications of the PDP Presidential Campaign Council, said he never said the presidency in 2023 must be a southern affair.
He further stated that powers in the PDP changed the tempo before the presidential primary last year by throwing the ticket open.
He said, "The powers that be within PDP were the ones who changed the mood of the moment. My mood was that: yes, a lot of people within the people wanted power in the south.
"Once the party decided to throw it open, you cannot blame me for that. I am a loyal party man but there is nowhere where it was signed that a southerner cannot become vice president. The party is always supreme."
He claimed that though the presidential candidate of the All Progressives Congress (APC), Bola Tinubu and his Labour Party (LP) counterpart, Peter Obi are from the South, they don't have what it takes to reposition Nigeria.
Momodu said Atiku is the only candidate that has what it takes to reposition Nigeria.
He called on other presidential aspirants in the party like Rivers State Governor, Nyesom Wike, to join forces with Atiku to form a formidable force in the forthcoming poll.