Tinubu: You Can't Beat Me If You See Me Outside – Seyi Law Dares Trolls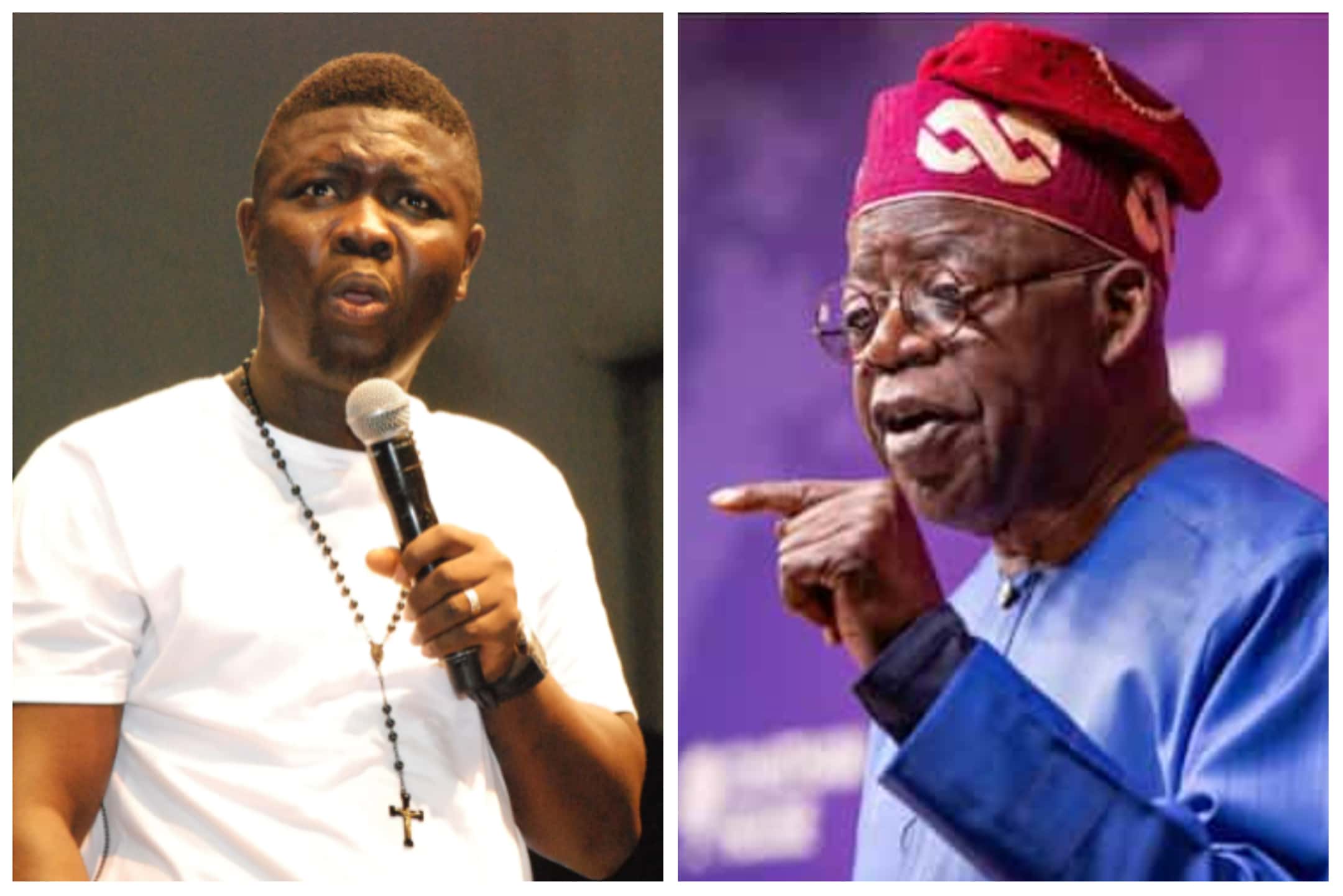 Popular Nigerian comedian, Seyi Law has said that he will support the candidacy of the All Progressives Congress (APC) standard bearer, Asiwaju Bola Ahmed Tinubu in the upcoming February 25 presidential election.
The comedian declared absolute support for the APC flag bearer on his Instagram page.
According to him, he was supporting Tinubu because he rebuilt Lagos State after the military era as Governor.
Sharing a video of the former Emir of Kano, Sanusi Lamido Sanusi speaking on Channels TV about the importance of continuity which he noted was what aided the transformation of Lagos State in the last 20 years, Seyi Law said: "We can pretend, refuse to accept it, and even deny it, but what Tinubu did to rebuild Lagos after the military era can never be overstated.
"You can use other metrics I don't know to judge him, but to deny his works in Lagos as governor and the continuity is plain hatred.
"I have always maintained my stance that I will never receive money to campaign for any politician and that I have always kept.
"This coming election, BAT is my candidate."
In another post, the entertainer dared those who had warned him that they would beat him for his choice. He told them to keep trolling him if they want to but Tinubu would still remain his preferred presidential candidate.
He wrote, "FEBRUARY 25TH is a date. PVC is the tool to exercise your rights. ASIWAJU BOLA AHMED TINUBU is my candidate", he added.
Open more accounts, please. If you see me outside, you will take a picture. You can't beat me
"E fe ku. SEYILAW is too blessed."