Peter Obi: Tinubu Has Ordered Fani-Kayode, Keyamo And Adamu Garba To Release A Video Called 'Killer Punch' – Obi-Datti PCC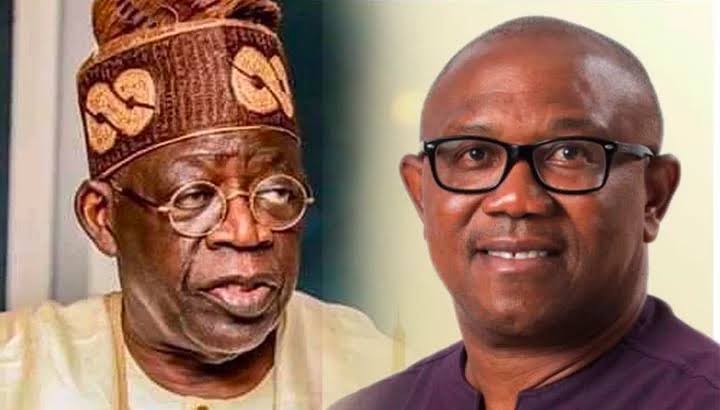 The Obi-Datti Presidential Campaign Council (PCC) has said that there is a ploy by the media aides of the All Progressive Congress (APC) presidential candidate, Bola Ahmed Tinubu to carry out a smear campaign called the 'Killer Punch' on the person of the presidential candidate of the Labour Party (LP), Peter Obi.
The PCC stated that having realized that they might not stand a chance in the upcoming presidential election, the APC campaign council has resorted to character assassination.
The campaign council alleged that the smear campaign is being spearheaded by Femi Fani-Kayode, Festus Keyamo, and Adamu Garba
Speaking via a statement signed by the Head of Media of the PCC, Diran Onifade and made available to Naija News, the council disclosed that the trio are set to release a video dubbed the 'Killer Punch'.
The statement reads, "Having failed in all their plans to win the February 25 election, and seeing their campaign derailing on all fronts, Tinubu's media handlers led by the trio of Femi Fani-Kayode, Festus Keyamo, SAN and Adamu Garba are set to release a video they term "Killer Punch."
"Already, they have been releasing snippets of the documentary on social media, without getting any attention, as people already know about their desperation to drag down Obi, who they rightly know, is far ahead.
"These documentary of lies and falsehood, which they have fabricated, attempt to portray Mr Obi as a drug peddler, killer and sexual pervert among other innuendos in their fertile imagination.
"Already, the Obi-Datti Media Office is aware, that they are a product of a strategy session between Tinubu and selected members of his media team, where Tinubu reportedly accused his media handlers of not "punching to knock out" and not doing enough, to halt Obi's unprecedented progress."
Diran stated that Tinubu subsequently called for more wild propaganda from his aides so the electorates would question the moral stance of Peter Obi.
The PCC, however, stated that they were amused at the efforts of the APC made evident by their frustration.
Diran boasted that the former Anambra Governor remains the most fact-checked, among the four top Presidential candidates adding that he is the only one running an issues-driven campaign.
"This instruction of a faltering Presidential candidate to his media team, to bring down the Labour Party flag bearer at all cost, is a clear indication of their hopelessness.
"We at the Obi-Datti Media Campaign Office have all the details of their machinations, including some anti-Obi persons, already contacted for a role in the so called 'Killer Punch' documentary', and also the release of N500m for this failed smear campaign.
"International media recently did a comprehensive check on the fake news generated on the LP flag bearer, which highlighted designs to cast aspersions on this new awakening , that beckons from Nigeria, and indeed Africa.
"Another sponsored video is also going round, dishing out libelous and unsubstantiated lies against Obi's clearly outstanding eight-year tenure as Governor of Anambra State.
"Clearly, these will not be the last of the despicable media lies and falsehood.
"We assure the Nigerian people and our supporters in Nigeria and globally, of our candidate's unflinching focus on this month's election and the impossibility of any distraction, regardless of all machinations," the statement added.