Obafemi Martins Congratulates His Son On Signing First Pro Deal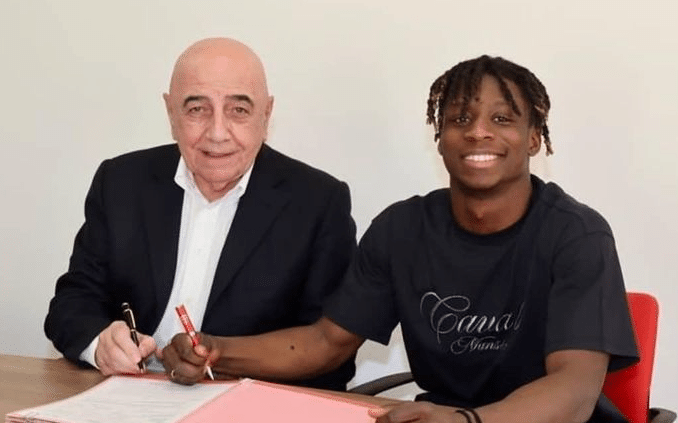 Former Super Eagles forward, Obafemi Martins took to his Instagram page last weekend to congratulate his son Kevin on signing his first professional contract with Serie A club Monza.
Obafemi Martins, 38, rose to fame in Italy, and his son intends to follow in his footsteps.
The 42-cap ex-Super Eagles player had a productive career while competing in Italy's highest league, taking home three Serie A titles with Inter Milan: the Italian Cup (twice), the Italian Super Cup, and the Italian Cup.
After playing for Newcastle United in the English Premier League, he then relocated to China and the United States in the twilight of his football career.
Kevin, his son, has continued his father's legacy. The young striker previously attended the AC Milan academy before moving to Inter Milan in 2018. After climbing the ranks, he ultimately decided to go to Monza.
Kevin signed his first professional deal with the team on Saturday, according to a statement from Monza. The deal will be in effect until June 2024.
Martins expressed his happiness in a social media post on Sunday by sharing a picture of the 18-year-old youngster signing the dotted lines.
"Congratulations my son, I'm so proud of you. I wish you a long and successful career at Monza," Martins wrote on his Instagram page after his song signed for Monza.
Italian-born Kevin, who was born in 2005, is qualified to represent both Italy and Nigeria's national teams.
Kevin who majorly plays as a supporting striker has played three times and scored one goal for the Italian Under-15 team.