Court Rules On EFCC Fraud Case Against Okorocha, Others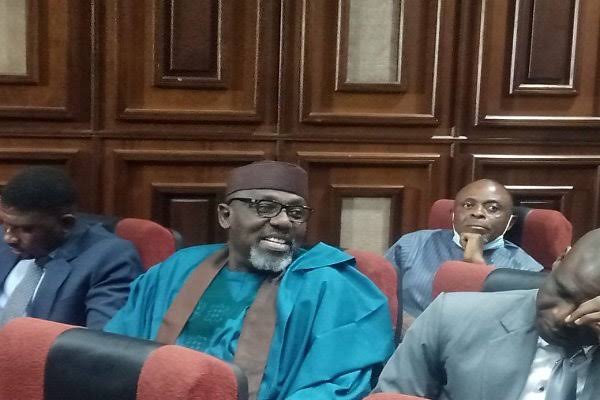 The Federal High Court, FCT Division, has dismissed the N2.9 billion fraud charge preferred against former Imo State governor  Rochas Okorocha, by the Economic and Financial Crimes Commission (EFCC).
Ruling on Monday, Justice Inyang Ekwo struck out the EFCC's suit for being in contravention of section 105 (3) of the Administration of Criminal Justice Act (ACJA), 2015, which gives the Honourable Attorney-General of the Federation the power to recall a case.
The judge stated that the AGF and Minister of Justice, Abubakar Malami, in a letter dated September 12, 2022, to the anti-graft agency to forward the case file and the EFCC's comments on the issues for consideration and review was binding on the commission.
Ekwo said: "All that the law required of the respondent (EFCC) was for the respondent when directed by the HAGF, pursuant to any enactment, is to comply and not act as if it is not under the law or is exempted thereby.
"For the avoidance of doubt, the office of the HAGF is founded on the provisions of the constitution and is thereby preserved.
"The controversies and drama surrounding this trial proceeding is needless, and it is time to stop it."
Speaking further, the judge held that from the moment the AGF gave the directive to the EFCC, the commission ceased to have the legal authority to prosecute or continue the prosecution of the case.
"In other words, the intervention of the HAGF in any criminal proceedings ends the authority of the prosecuting agency in the matter unless otherwise directed by the HAGF.
"In the end, I find that non-compliance by the respondent with the directive of the HAGF as stated in Exhibit Okorocha 7, is fatal to this proceeding and has rendered it a nullity.
"The respondent is not empowered by any law to continue this proceeding after the HAGF issued the directive in Exhibit Okorocha 7.
"With Exhibit Okorocha 7, it is only the HAGF that can decide whether or not to charge the defendants upon the case file being remitted to his office as directed," he added.
Besides, the judge agreed with the defendants that the earlier judgement of a court of coordinate jurisdiction sitting in Port Harcourt in suit number: FHC/PH/FHR/165, between Mr Okorocha and EFCC, retraining the agency from further proceeding on the alleged offence had not been set aside.
The judge, who said Mr Okorocha's and the fifth defendant's (Consolid Projects Consulting Ltd.) objections succeeded on merit, struck out the charge.
He declared, "I, therefore, make an order striking out the charge which found this proceeding. The consequence is that the defendants are discharged."