Aso Rock Cabals: Things Would Be Different If You Honor Your 2015 Promise To Tinubu – North-South Alliance Sends Message To Buhari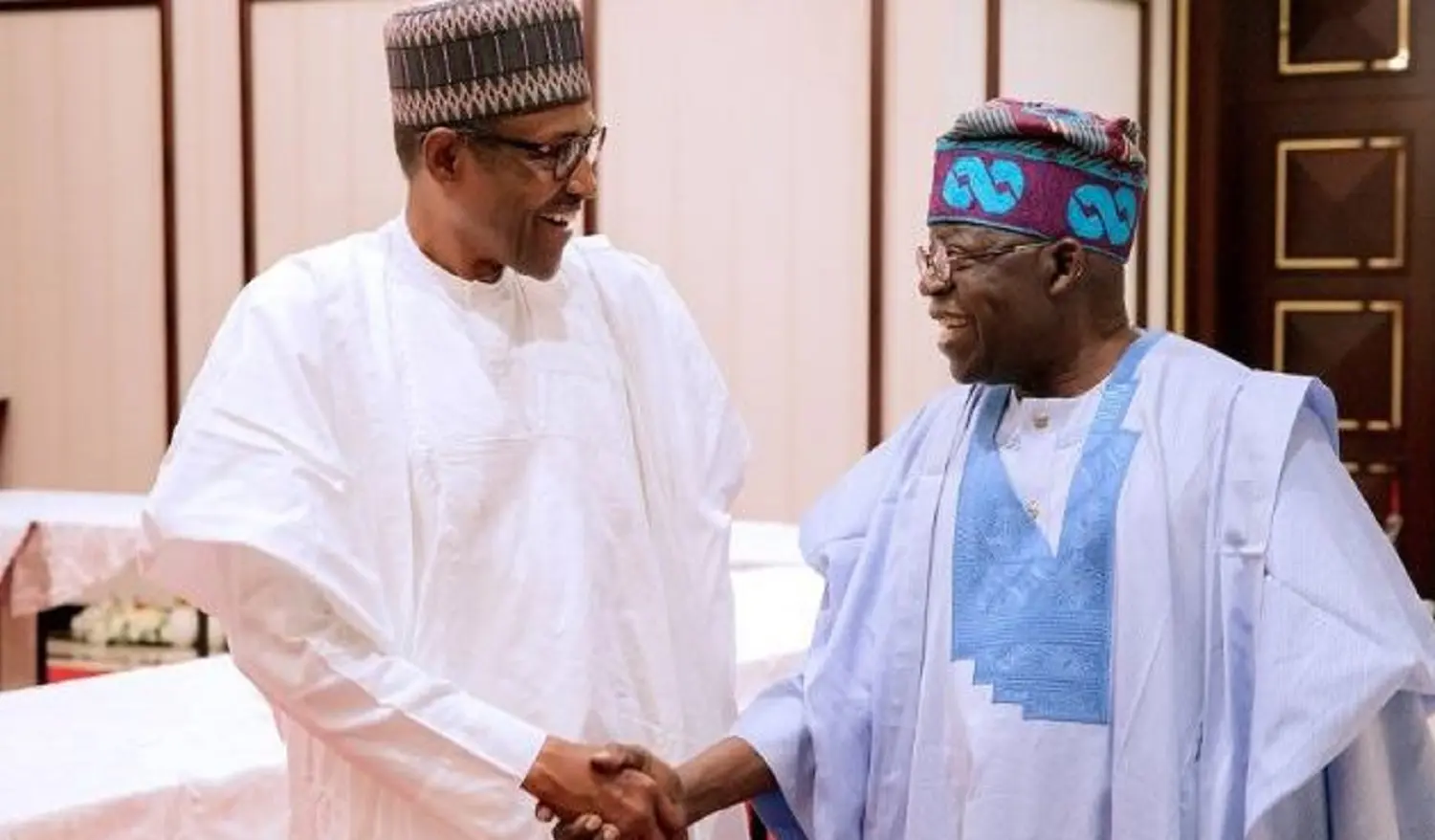 A pressure group under the aegis of the North-South Progressive Stakeholders has urged President Muhammadu Buhari to honour the unwritten agreement' he had with the presidential candidate of the All Progressives Congress (APC), Bola Tinubu, before he came into power in 2015.
The group, which made the appeal at a press conference held on Sunday in Abuja noted that the president's lukewarm attitude towards Tinubu's campaign was responsible for the frightening strain on the North-South alliance by suspected elements in the Presidency.
Naija News recalls that earlier last week, the Governor of Kaduna State, Nasir El-Rufai, claimed some 'elements' in Aso Rock were working against Tinubu's victory.
The governor stated this during an interview on Channels TV's Sunrise Daily.
However, addressing journalists on Sunday, North-South Progressive Stakeholders, Alwan Hassan insisted that the situation would have been different if the President had fulfilled his promise.
Hassan argued that it would be disloyal for the President and the North to refuse to pay back Tinubu's 2015 deed by ensuring that he clinches the presidency in 2023.
The APC stalwart maintained that the events leading to the 2023 election have raised concerns in many quarters.
He lamented that those who were responsible for the ploy were trying to rubbish the North-South progressive alliance and place its unwritten agreement in jeopardy.
He said, "These individuals with their clandestine motives have continued to play with our unity as a country, using their powers to inflict needless hardship on Nigerians for their selfish and devilish interests.
"Our demand to Mr. President is that we understand there was an agreement, though not written between him and before Asiwaju, before we went for the primaries in 2014.
"We plead with him to keep to that promise. Asiwaju made sure that no Yoruba man from the South-West at the 2014 APC primaries contested primaries against Mr President. The same thing happened in 2019. Even without that agreement, Asiwaju has done a lot to put this government in place.
"We campaigned and voted for Muhammadu Buhari in 2003 and lost. Though we won the election, we were rigged out by the PDP. In 2007 and 2011, it was the same thing. But when Asiwaju came with the southwest and entered this promise with Mr. President, he delivered Buhari as president.
"We, in the North, will ever be thankful for this and want the president to, please, seal this alliance between us and ensure he comes out openly to campaign and tell the Northerners, the 12 million voters that have been consistently voting for him, to vote for Asiwaju in the next election."