'Akwa Ibom Governor Is Indeed A Boy' – APC Backs Tinubu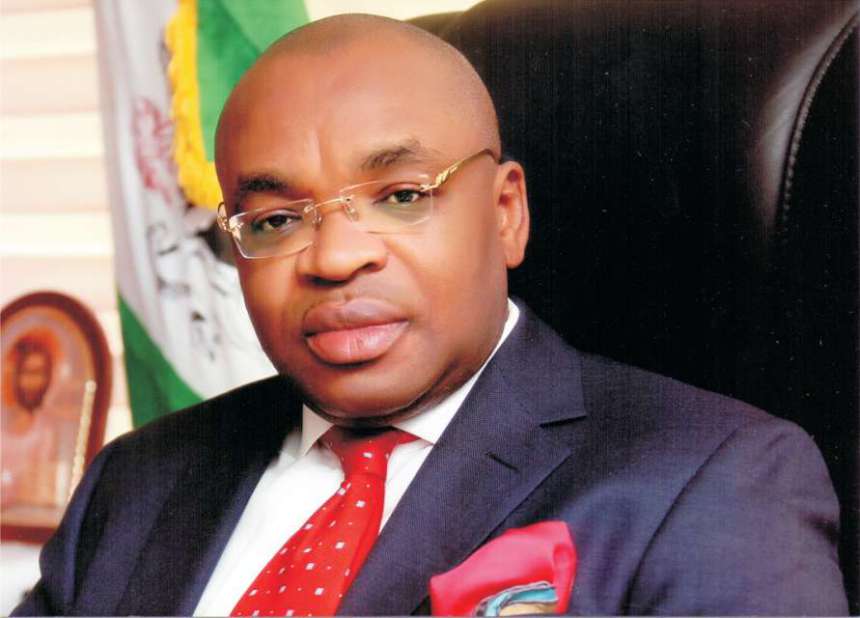 The All Progressives Congress (APC) in Akwa Ibom has backed the comments made by its presidential candidate, Asiwaju Bola Tinubu, on the State Governor, Udom Emmanuel.
Naija News reported that during a recent campaign rally in Uyo, the Akwa Ibom capital, Tinubu referred to the state governor as a boy.
He had said: "Akwa Ibom, you will not suffer again. That boy [Emmanuel Udom] that brought Atiku here, that calls himself governor, tell him enough is enough. He lived in my backyard in Lagos. If not that we are one, I'd have driven him home."
Emmanuel in his reaction to Tinubu's statement at the rally, said he won't join issues with Tinubu, but rather focus on installing good governance to rescue Nigeria.
But in a statement on Sunday, State chairman of the APC, Stephen Ntukekpo, said Tinubu's statement has exposed the incompetence and poor performance of the Emmanuel-led government.
He, however, said the APC flagbearer did not insult Akwa Ibom people when he referred to Emmanuel as a 'boy', accusing the governor of twisting Tinubu's comments.
Ntukekpo said that the government was trying to stir the peoples' anger and opposition against the party's candidate ahead of the presidential election coming up in about three weeks from now.
He said: "Only recently, we were made to understand that payments in excess of N600 billion, being refunds from the APC-led Federal Government, were made from the federation account to Akwa Ibom State.
"Till date, the Emmanuel-led administration has been unable to satisfactorily explain how the funds were used.
"The governor was plotting to foist a stooge as his successor to cover his tracks".
Ntukekpo declared that the "machinations of the PDP" had failed as Akwa Ibom people "are resolute" to vote for the APC and its candidate, Akanimo Udofia.