El-Rufai: Peter Obi Reacts To Being Called Nollywood Actor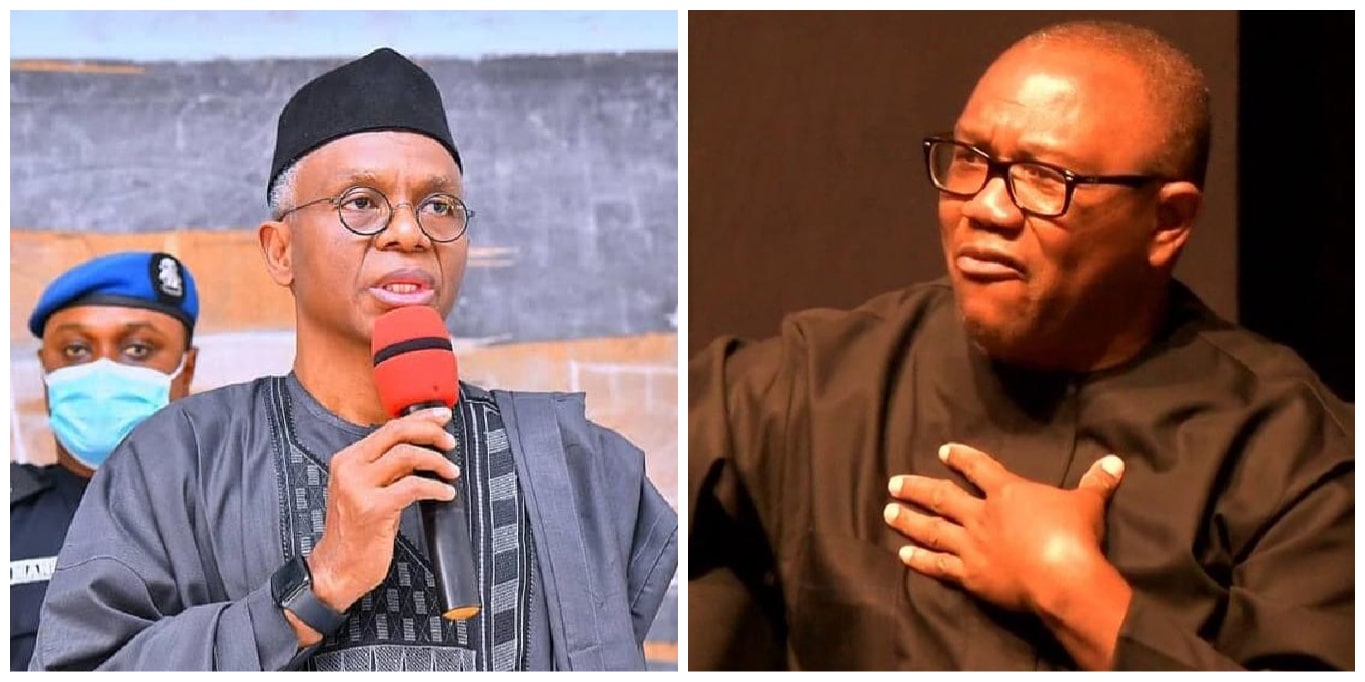 The Labour Party (LP) presidential candidate, Peter Obi, has replied to the Kaduna State Governor, Nasir El-Rufai, after calling him a Nollywood actor.
Recalls El-Rufai while featuring on TVC's Journalists' Hangout described the former governor of Anambra State as a Nollywood actor who was incapable of winning the elections and would score little per cent in the north.
However, Peter Obi during an interview on Arise TV said El-Rufai's claim would enable him to intensify the means to woo more Nigerians, thereby increasing his percentage in the northern part of the country.
The LP flagbearer pointed out that Nollywood is part of the critical sector that needs development in Nigeria.
According to Peter Obi, he is happy to associate with the Nollywood industry and urged everyone to support him to ensure the good of their operation.
He said: "I thank El-Rufai for what he said, at least he gave me some percentage, so I'm going to work around and improve those percentages. And he also recognized the fact that I'm an actor and I think what is holding the country from development is the ability to release those engines that will develop us.
"One of the most critical places I want to focus on is improving our entertainment industry which includes Nollywood, and now that I'm an acclaimed actor, am asking all those in the entertainment industry because I am one of them, to support me, so I can improve their operation.
"What more can you do when those in the industry recognize me as one of them? I want them to support me so that we can be able to ensure the good of their business pattern."
Meanwhile, the Actors Guild of Nigeria (AGN) has slammed El-Rufai for his comment, saying it's an insult to the association and is demeaning.
The reaction was contained in a statement signed by the Guild's Director of Communication, Kate Henshaw, on Saturday.
The association is demanding a retraction of the said statement and an apology from the Kaduna State governor.
AGN has said the governor's usage of an actor to make such examples in that context is unintelligent and arrogant.